Dear Reader,
A very, very Merry Christmas to all who celebrate!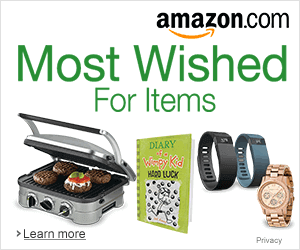 See ya on the Net,
Barbara J. Feldman
"Surfing the Net with Kids"
https://www.surfnetkids.com

Gingerbread Houses
https://www.surfnetkids.com/resources/gingerbread-houses/
Gingerbread Houses Printable(** for Premium Members only)
https://www.surfnetkids.com/printables/files/printables-club/gingerbread-houses.pdf
Gingerbread is a baked treat that dates back to the Middle Ages. It is thought to have first appeared in the U.S. in the nineteenth century, when the Swiss monks of St. Meinrad Archabbey in Indiana baked gingerbread on holidays, and gave it to the sick. Over the years, baking gingerbread cookies and building gingerbread houses developed into a popular American Christmas tradition.
AllRecipes: How to Make a Christmas Gingerbread House


Excellent step-by-step instructions, along with a house template, dough and icing recipes, and decorating tips. "House doesn't look picture-perfect? Don't worry; you'll be able to fill gaps and cover errors later with more icing and decorations. A fool-proof assembly method, if you're not going to eat the gingerbread, is to use a glue gun. And remember, perfection is overrated."
King Arthur Flour: Building a Gingerbread House


This fourteen-page PDF from King Arthur Flour offers the most detailed gingerbread house building instructions I found online. It includes a printable pattern, oodles of photos, and tips you won't find anywhere else. For example, to create multi-colored stained glass panels, try melting hard candies in the oven. Or to create the look of window panes, paint diagonal muntins on gelatin sheets. And to help your gingerbread people keep their balance, attach mini-marshmallow kick-stands to their backs.
New York Times: Cooking: How to Make a Gingerbread House


This guide includes several videos, a recipe, and tips on assembling and decorating your house. "Many a gingerbread-house builder has watched in frustration as one side falls down while another is being put up. But with the aid of some savvily placed props and some sturdy royal icing, you can quickly move on to the last – and best – part: adding the finishing touches."
… Click to continue to Gingerbread Houses
Printables Club Members Also Get …
Surfnetkids Printables Club Members also get the following printables to use in the classroom, the computer lab, the school library, or to send home with students:
Gingerbread Houses Printable
Gingerbread Houses Wikipedia Printable
Christmas Songs Printable
Christmas Crafts Printable
*** Are you curious? Get your own ten-day trial membership:
https://www.surfnetkids.com/printables-club/
Related Games
Gingerbread House Deco
Gingerbread Man Dress Up
Pony Gingerbread Decoration
Super Gingerbread Man
Quote of the Week
"It is the supreme art of the teacher to awaken joy in creative expression and knowledge." ~~ Albert Einstein ~~ (March 14, 1879 – April 18, 1955) was a German-born American theoretical physicist. Click here to discover more Albert Einstein quotes.
Surfing the Calendar
International Calendar Awareness Month
December
Universal Human Rights Month
December
Game of Bingo Created by Edwin S. Lowe
Dec, 1929
Slavery Abolished by 13th Amendment
Dec 18, 1865
Carter G. Woodson's Birthday
Dec 19, 1875
France Transfers Louisiana Territory to U.S.
Dec 20, 1803
Sacagawea Dies
Dec 20, 1812
U.S. Supreme Court Declares Segregated Bus Seating Illegal
Dec 20, 1956
Anniversary of Establishment of Poet Laureate
Dec 20, 1985
Anniversary of Pilgrim Landing
Dec 21, 1620
Anniversary of First Crossword Puzzle
Dec 21, 1913
Winter Solstice
Dec 21, 2017
Winter Begins
Dec 21, 2017
First Gorilla Born in Captivity
Dec 22, 1956
Federal Reserve Act Establishes Federal Reserve Banks
Dec 23, 1913
Stephenie Meyer's Birthday
Dec 24, 1973
Hanukkah
Dec 12-20, 2017
Battle of New Orleans Began
Dec 24, 1814