Dear Reader,
And in the blink of an eye, my oldest son turned thirty! We had a wonderful (but brief) birthday visit with my son and daughter-in-law in rainy San Francisco, joined by our daughter (who came in from Florida with her cat).
I hope your New Year is also off to a wonderful start.
See ya on the Net,
Barbara J. Feldman
"Surfing the Net with Kids"
https://www.surfnetkids.com

Treaty of Paris
https://www.surfnetkids.com/resources/treaty-of-paris/
Treaty of Paris Printable(** for Premium Members only)
https://www.surfnetkids.com/printables/files/printables-club/treaty-of-paris.pdf
The Treaty of Paris ended the American Revolutionary War when it was signed (in Paris) by King George III and representatives of the newly formed United States of America on September 3, 1783. The Confederation Congress ratified the treaty on January 14, 1784, which is now known as Ratification Day.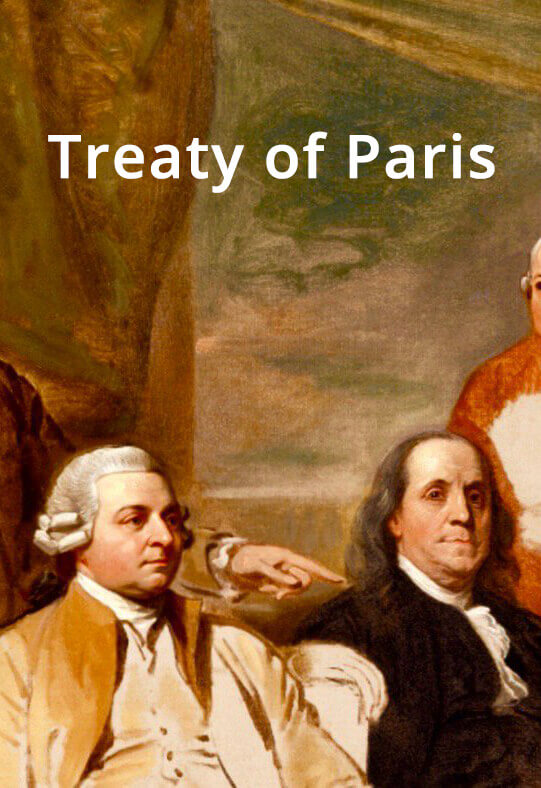 Celebrate America: Timeline for American Independence


To help understand all the events that led up to the Treaty of Paris, here is a timeline. On October 19, 1781, British General Cornwallis surrendered at Yorktown, Viriginia. This was the last major battle of the war. Yet the treaty that ended the war wasn't officially ratified until 1784. Visit this timeline to understand all the events in between.
Ducksters: The Treaty of Paris


Nearly two years after the last decisive battle of American Revolution, a peace treaty was negotiated in Paris, France by three Americans: Ben Franklin, John Adams, and John Jay. "King George III ratified the treaty [of Paris] on April 9, 1784. This was five weeks after the deadline, but nobody complained." This Ducksters lesson includes a ten-question quiz, links to related topics, and an audio version.
History: Treaty of Paris


The Treaty of Paris provided British recognition of American independence, and gave America the rights to all territory east of the Mississippi. History.com offers an excellent summary article, and a handful of related videos about John Adams and Ben Franklin, but none directly about the Treaty itself.
… Click to continue to Treaty of Paris
Printables Club Members Also Get …
Surfnetkids Printables Club Members also get the following printables to use in the classroom, the computer lab, the school library, or to send home with students:
Treaty of Paris Printable
Treaty of Paris Wikipedia Printable
Declaration of Independence Printable
Ben Franklin Printable
Revolutionary War Printable
John Adams Printable
*** Are you curious? Get your own ten-day trial membership:
https://www.surfnetkids.com/printables-club/
Related Games
Quote of the Week
"There are two educations. One should teach us how to make a living and the other how to live." ~~ John Adams ~~ (October 30 1735 – July 4, 1826) Second president of the United States. Click this link for more John Adams quotes.
Surfing the Calendar
Financial Wellness Month
January
Elvis Presley's Birthday
Jan 8, 1935
War On Poverty Anniversary
Jan 8, 1964
Andrew Jackson Defeats British in Battle of New Orleans
Jan 8, 1815
National Static Electricity Day
Jan 9, 2018
International Thank You Day
Jan 11, 2018
Alexander Hamilton's Birthday
Jan 11, 1755 or 1757
Ratification Day
Jan 14, 1784
American Revolutionary War Ended
Jan 14, 1784
Wilson "Snowflake" Bentley's First Snowflake Photograph
Jan 15, 1885
Martin Luther King Day
Jan 15, 2018
Martin Luther King, Jr.'s Birthday
Jan 15, 1929
No Name-Calling Week
Jan 15-19, 2018
Dr. Dian Fossey's Birthday
Jan 16, 1932
Ben Franklin's Birthday
Jan 17, 1706
Operation Desert Storm Begins
Jan 17, 1991