Dear Reader,
What's the silliest thing you've done lately? I went to a cat show this weekend, which was loads of fun, and put a big smile on my face. Especially the cat agility ring, where "trained" cats were timed running through an agility course consisting of hurdles, tunnels, and weave poles. If you've ever had a cat, you know that "cat training" is more them training us than us training them.
See ya on the Net,
Barbara J. Feldman
"Surfing the Net with Kids"
https://www.surfnetkids.com

The Flu
https://www.surfnetkids.com/resources/the-flu/
The Flu Printable(** for Premium Members only)
https://www.surfnetkids.com/printables/files/printables-club/the-flu.pdf
Influenza, also known as the flu, is a viral infection marked by fever, headaches, muscle aches and a cough. This year's flu season has hit the ground running, with many more cases and deaths reported much earlier in the season (which runs from November to March) than recent years. Learn more at this week's mix of sites, some created just for kids, and others for learners of all ages.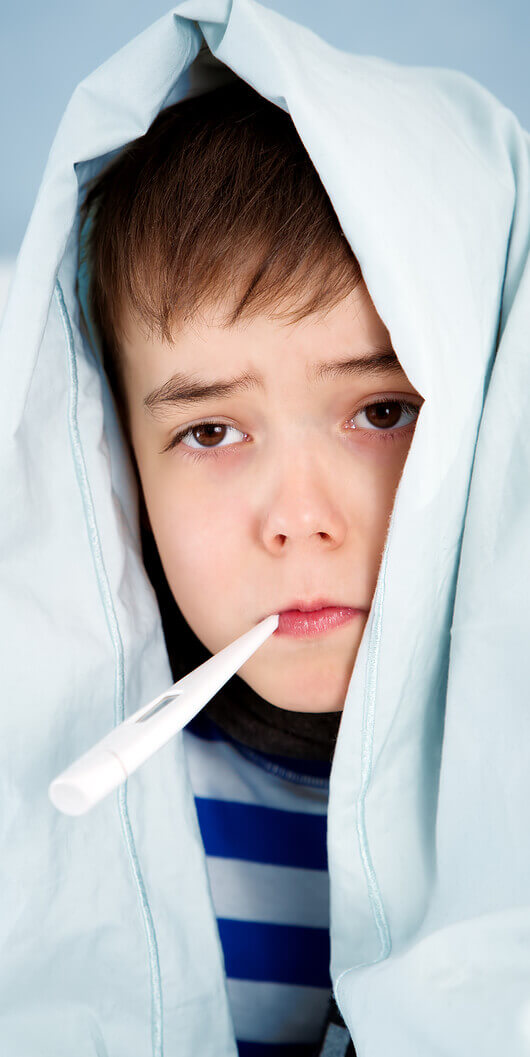 CDC: About Flu


Although there are no kids' sections here, high school students (and their parents) will find a treasure trove of information here at the Centers for Disease Control and Prevention (CDC) influenza site. Learn key facts, how the flu spreads, answers to common questions, and more. "How do flu vaccines work? Flu vaccines cause antibodies to develop in the body about two weeks after vaccination. These antibodies provide protection against infection with the viruses that are in the vaccine."
KidsHealth: Flu Center


"The enemy sneaks up on you so quietly that you don't even know it's there. Then BAM! Before you know what hit you, influenza (say: in-floo-en-zah) has made you sick, sick, sick!" Written just for elementary-age kids, KidsHealth tells us what the flu is, how you get it, and what to do if you get it. Learn more by clicking on any of the hyperlinked words, such as virus or fever. Related topics, like Who Needs a Flu Shot?, can be found on the orange More Articles Like This tab.
NFID: Influenza


For high-school students and adults, the National Foundation for Infectious Diseases (NFID) presents a rigorous look at influenza. The Influenza Virus chapter includes fascinating information on how viruses are named, a cool schematic, and an explanation of how viruses are tracked worldwide. For those writing school reports, the site includes an extensive link section (click on More Information.) The entire document is also available as a PDF download, making it easy to print or distribute electronically.
… Click to continue to The Flu
Printables Club Members Also Get …
Surfnetkids Printables Club Members also get the following printables to use in the classroom, the computer lab, the school library, or to send home with students:
The Flu Printable
The Flu Wikipedia Printable
Swine Flu Printable
Microbes Printable
*** Are you curious? Get your own ten-day trial membership:
https://www.surfnetkids.com/printables-club/
Related Games
Staying Healthy Word Search
Cure-ious Word Ladder
Quote of the Week
"Your job won't take care of you when you are sick. Your friends will. Stay in touch." ~~ Regina Brett ~~ (b. 1949) Columnist in The Plain Dealer, Cleveland, Ohio. For more Regina Brett quotations, click the link.
Surfing the Calendar
Financial Wellness Month
January
Mahatma Gandhi Assassinated
Jan 30, 1948
Total Lunar Eclipse
Jan 31, 2018
Black History Month
February
Wild Bird Feeding Month
February
American Heart Month
February
Children's Dental Health Month
February
First Session of Supreme Court
Feb 1, 1790
Change Your Password Day
Feb 1, 2018
Digital Learning Day
Feb 1, 2018
Seven Dead in Columbia Space Shuttle Disaster
Feb 1, 2003
Sled Dogs Save Nome, AK
Feb 2, 1925
Judy Blume's Birthday
Feb 2, 1938
Groundhog Day
Feb 2, 2018
Endangered Species Act Anniversary
Feb 3, 1973
Charles Lindbergh Birthday
Feb 4, 1902