Dear Reader,
This week's topic is in celebration of Children's Book Week, April 30 – May 6, 2018. For more on how you can join in the festivities, here's the official website: Children's Book Week.
For more on individual authors, you can browse through the Surfnetkids Language Arts directory, or try using the Surfnetkids Search function at the top of any page.
See ya on the Net,
Barbara J. Feldman
"Surfing the Net with Kids"
https://www.surfnetkids.com

Children's Books
https://www.surfnetkids.com/resources/childrens-books/
Children's Books Printable(** for Premium Members only)
https://www.surfnetkids.com/printables/files/printables-club/childrens_books.pdf
Whether choosing books for avid readers or finding titles for reluctant readers, these websites are sure to help. In addition to book reviews, they offer games, printable worksheets, author bios and an opportunity for kids to interact with others who love the same books they do.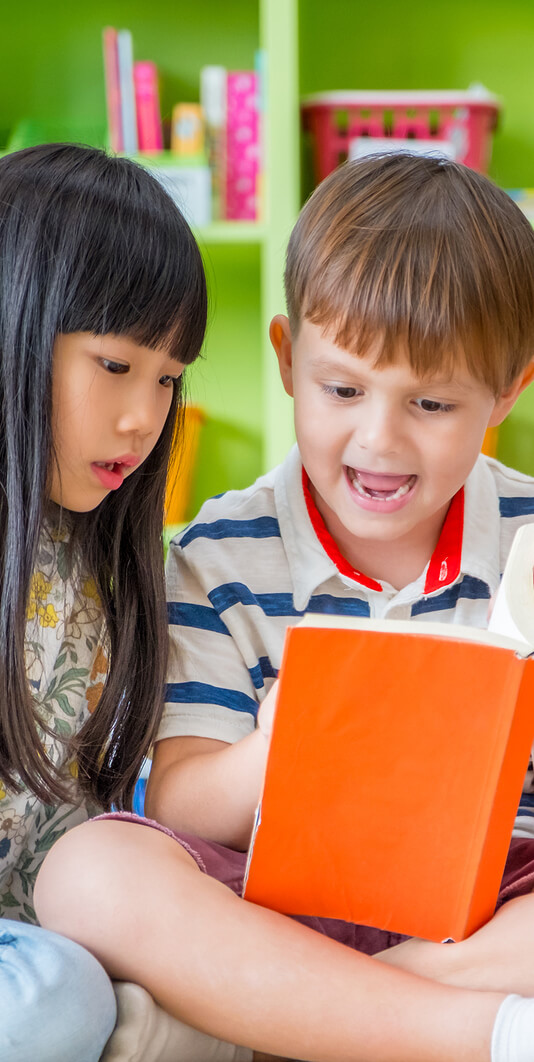 HarperCollins: Children's Books


Discover books, authors, and illustrators through games, videos and contests at the kids portal of publisher HarperCollins Children's. My favorite click is Book Finder, where you can preview over 10,500 books. The browseable and searchable books are organized by genre, series, category, authors, illustrators, and age range.
Random House Children's Books


The official site for kids books at Random House is divided into age groups: Babies & Toddlers, Beginning Readers, Intermediate Readers, and Young Adults. The front page is scrollable (this is not immediately apparent), so while the first slide recommends one book for each age category, if you scroll down, you'll find lots and lots of featured books, along with links to each category archive.
Reading Rockets: Award Winners


Reading Rockets provides links to current winners of the Newbery Medal, Caldecott Medal, Coretta Scott King Illustrator Award, and Pura Belpré Illustrator Award, but that's not all. Scroll down below the winning books, and you'll find links to even more children's book awards, including (but not limited to) the Geisel Awards, Wilder Awards, and Boston Globe's Horn Book Awards.
… Click to continue to Children's Books
Printables Club Members Also Get …
Surfnetkids Printables Club Members also get the following printables to use in the classroom, the computer lab, the school library, or to send home with students:
Children's Books Printable
Children's Books Wikipedia Printable
Booklists Printable
Children's Book Awards Printable
Summer Reading Printable
*** Are you curious? Get your own ten-day trial membership:
https://www.surfnetkids.com/printables-club/
Related Games
Quote of the Week
"So, please, oh please, we beg, we pray, go throw your TV set away, and in its place you can install, a lovely bookcase on the wall." ~~ Roald Dahl ~~ (13 September 1916 – 23 November 1990) British novelist. Click this link for resources and more quotes from this beloved author.
Surfing the Calendar
National Kite Month
April
National Frog Month
April
National Garden Month
April
Distracted Driving Awareness Month
April
Financial Literacy Month
April
California Earthquake Preparedness Month
April
National Humor Month
April
National Mathematics Education Month
April
National Poetry Month
April
Shakespeare's Birthday
Apr 23, 1564
National Playground Safety Week
Apr 23-27, 2018
Hubble Space Telescope Launched by Space Shuttle Discovery
Apr 24, 1990
Italy Liberation Day
Apr 25, 1945
World Penguin Day
Apr 25, 2018
Whydah Pirate Ship Sank Off the New England Coast
Apr 26, 1717
Richter Scale Day
Apr 26, 2018
Ulysses S. Grant's Birthday
Apr 27, 1822
Harper Lee's Birthday
Apr 28, 1926
Arbor Day
Apr 29, 2018
U.S. Buys Louisiana Territory from France
Apr 30, 1803
Children's Book Week
Apr 30 – May 6, 2018
Vietnam Liberation Day
Apr 30, 1975
National Physical Fitness and Sports Month
May
National Youth Traffic Safety Month
May