Dear Reader,
And so, my grand Israel vacation comes to an end. By now, if I'm not actually home, I'm somewhere close, daydreaming about sleeping in my bed. It's funny, of all the things to miss about being home, it is often my bed that is at the top of list! Of course, I also miss friends, family, and our pets, but after an extended time on the road, it's the actual comfort of home that seems to be what I miss most!
See ya on the Net,
Barbara J. Feldman
"Surfing the Net with Kids"
https://www.surfnetkids.com

Freedom Riders
https://www.surfnetkids.com/resources/freedom-riders/
Freedom Riders Printable(** for Premium Members only)
https://www.surfnetkids.com/printables/files/printables-club/freedom_riders.pdf
The Freedom Riders were approximately 400 black and white Americans who (at great personal risk) traveled on buses through the Deep South in violation of Jim Crow segregation laws, for six months starting May 4, 1961. Along the way, they were met with violence and hatred. Eventually the country woke up to the injustice of these laws. On September 22, 1961, the Interstate Commerce Commission issued a federal order to end segregation in bus and train stations.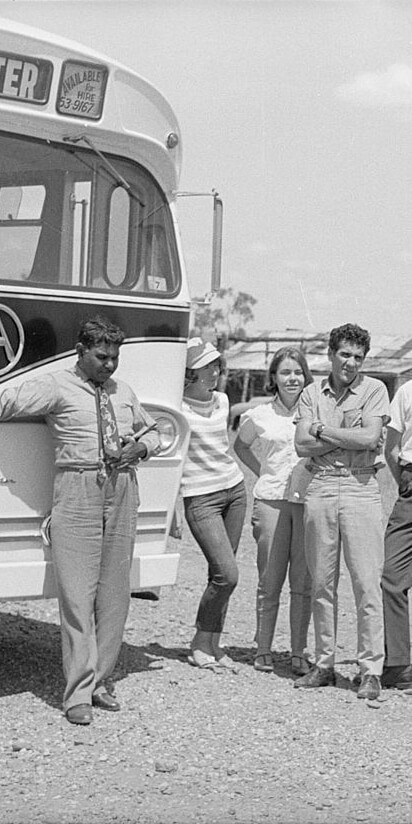 History: Freedom Riders


"Freedom Riders tried to use 'whites-only' restrooms and lunch counters at bus stations in Alabama, South Carolina and other Southern states. The groups were confronted by arresting police officers – as well as horrific violence from white protestors – along their routes, but also drew international attention to their cause." Visit History.com for a video of historian Yohuro Williams describing the Freedom Rides and the Supreme Court decision that inspired them.
Mississippi Department of Archives and History: Freedom Rides Revisited


"How Far Would You Go?" is an interactive lesson that takes you step-by-step on a virtual Freedom Ride. "Your goal is to integrate the stations and terminals throughout the South, although you know you will face major resistance ahead." For example, after being attacked by an angry mob in the Rock Hill Greyhound station, will you continue the journey, or take the next bus home?
PBS: Freedom Riders


Coinciding with the fiftieth anniversary of the bus rides, the PBS film Freedom Riders premiers on May 16, 2011. The film tells the "inspirational story of six months in 1961 that changed America forever." Visit for short bios of the "Players" which include the Freedom Riders, civic rights leaders, and key government figures and a timeline of important events. "Explore the Issues" explains Jim Crow laws, discusses the role of the Cold War, and why this particular nonviolent dissent was so effective.
… Click to continue to Freedom Riders
Printables Club Members Also Get …
Surfnetkids Printables Club Members also get the following printables to use in the classroom, the computer lab, the school library, or to send home with students:
Freedom Riders Printable
Freedom Riders Wikipedia Printable
Martin Luther King, Jr. Printable
Rosa Parks Printable
Montgomery Bus Boycott Printable
Black History Month Printable
*** Are you curious? Get your own ten-day trial membership:
https://www.surfnetkids.com/printables-club/
Related Games
Black History Quiz
Rosa Parks Quiz
Quote of the Week
"Children should be educated and instructed in the principles of freedom." ~~ John Adams ~~ (October 30 1735 – July 4, 1826) second president of the United States. You can find lots more quotes about freedom at Lightafire.com.
Surfing the Calendar
National Kite Month
April
National Frog Month
April
National Garden Month
April
Distracted Driving Awareness Month
April
Financial Literacy Month
April
California Earthquake Preparedness Month
April
National Humor Month
April
National Mathematics Education Month
April
National Poetry Month
April
Arbor Day
Apr 29, 2018
U.S. Buys Louisiana Territory from France
Apr 30, 1803
Children's Book Week
Apr 30 – May 6, 2018
Vietnam Liberation Day
Apr 30, 1975
National Physical Fitness and Sports Month
May
National Youth Traffic Safety Month
May
National Flower Month
May
Sudoku First Published as Number Place in Dell Puzzle Magazine
May, 1979
May Day
May 1, 2018
Mother Goose Day
May 1, 2018
Whale Awareness Day (in Massachusetts)
May 1, 2018
First Freedom Ride
May 4, 1961
Elizabeth Jane Cochran's, Known as Nellie Bly, Birthday
May 5, 1864
Cinco de Mayo
May 5, 2018
Cartoonist Day
May 5, 2018