Dear Reader,
Happy Back-to-School! Do you have any topics you'd like me to cover this year? Drop me a line, and let me know!
See ya on the Net,
Barbara J. Feldman
"Surfing the Net with Kids"
https://www.surfnetkids.com

National Parks
https://www.surfnetkids.com/resources/national-parks/
National Parks Printable(** for Premium Members only)
https://www.surfnetkids.com/printables/files/printables-club/national_parks.pdf
The world's first national park, Yellowstone National Park, was established on March 1, 1872 by President Ulysses Grant. Forty-four years later, on August 25, 1916, the National Park Service was established by Congress. Today there are fifty-eight National Parks in the United States and its territories. How many have you visited?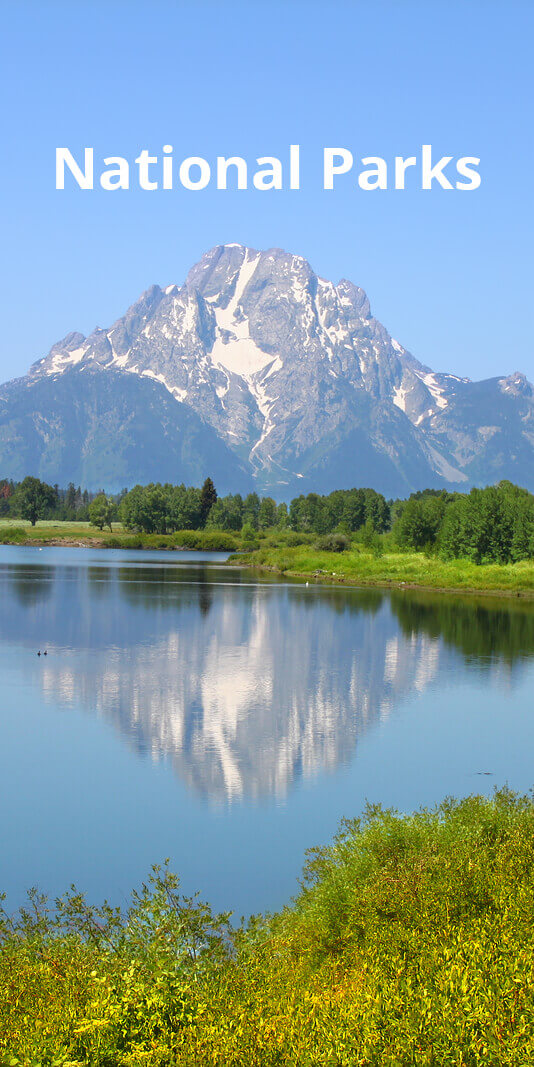 National Geographic Kids: National Parks


"Ready for an adventure? Take this quiz to find out which United States national park should be at the top of your travel list. Then explore our national parks page to get the dirt on your perfect park." Visit this NatGeo mini-site to play some games, take some quizzes, and discover a few of our national parks.
National Parks Conservation Association


The National Parks Conservation Association's mission is to protect our national parks by educating politicians and the public about the parks' importance. Visit to explore both the cause (learn about biodiversity and wildlife threats) and the parks (with the park finder or slide show.) My favorite clicks are Park Wildlife, NCPA Magazine (link at the bottom of the page) and the twelve awesome wallpaper photos.
National Park Service


The official National Park Service is my pick of the week because of the variety of its resources. Highlights include a park directory (from Abraham Lincoln Birthplace to Zion National Park), a listing of all the National Park kids and game pages (look for GoZone in Interpretation and Education), the huge Nature & Science section, and Links to the Past (in History & Culture.)
… Click to continue to National Parks
Printables Club Members Also Get …
Surfnetkids Printables Club Members also get the following printables to use in the classroom, the computer lab, the school library, or to send home with students:
National Parks Printable
National Parks Wikipedia Printable
Yellowstone National Park Printable
*** Are you curious? Get your own ten-day trial membership:
https://www.surfnetkids.com/printables-club/
Related Games
Great Sand Dunes National Park Jigsaw
Quote of the Week
"The richness I achieve comes from Nature, the source of my inspiration." ~~ Claude Monet ~~ (November 14, 1840 – December 5, 1926) French impressionist painter. If you like quotes about nature, click the link.
Surfing the Calendar
National Inventor's Month
August
Get Ready for Kindergarten Month
August
Great American Solar Eclipse
Aug 21, 2017
Monarch Butterfly Fall Migration Begins
Aug 22, 2018
Astronomers Demote Pluto to Dwarf Planet
Aug 24, 2006
National Park Service Established
Aug 25, 1916
"Wizard of Oz" film Released
Aug 25, 1939
First Landfall of Hurricane Katrina
Aug 25, 2005
19th Amendment Signed into Law
Aug 26, 1920
National Dog Day
Aug 26, 2018
Women's Equality Day
Aug 26, 2018
U.S. Open Tennis
Aug 27 – Sep 10, 2018
Martin Luther King Gives "I Have a Dream" Speech
Aug 28, 1963
Hurricane Katrina Devastates Gulf Coast
Aug 29, 2005
Diana, Princess of Wale's Death
Aug 31, 1997
National Honey Month
September
National School Success Month
September