Dear Reader,
I already shared this link to Surfnetkids Halloween Resources, but since this week's topic is Halloween Writing Prompts, I decided to share it again. Also, did you know that Harry Houdini died on Halloween, October 31, 1926? Well, now you know!
See ya on the Net,
Barbara J. Feldman
"Surfing the Net with Kids"
https://www.surfnetkids.com

Halloween Writing Prompts
https://www.surfnetkids.com/resources/halloween-writing-prompts/
Halloween Writing Prompts Printable(** for Premium Members only)
https://www.surfnetkids.com/printables/files/printables-club/halloween-writing-prompts.pdf
Raise your hand if you love writing prompts! Halloween is a perennial favorite, and can be a great source of writing inspiration. These hand-picked sites offer dozens of ghoulishly fun writing prompts.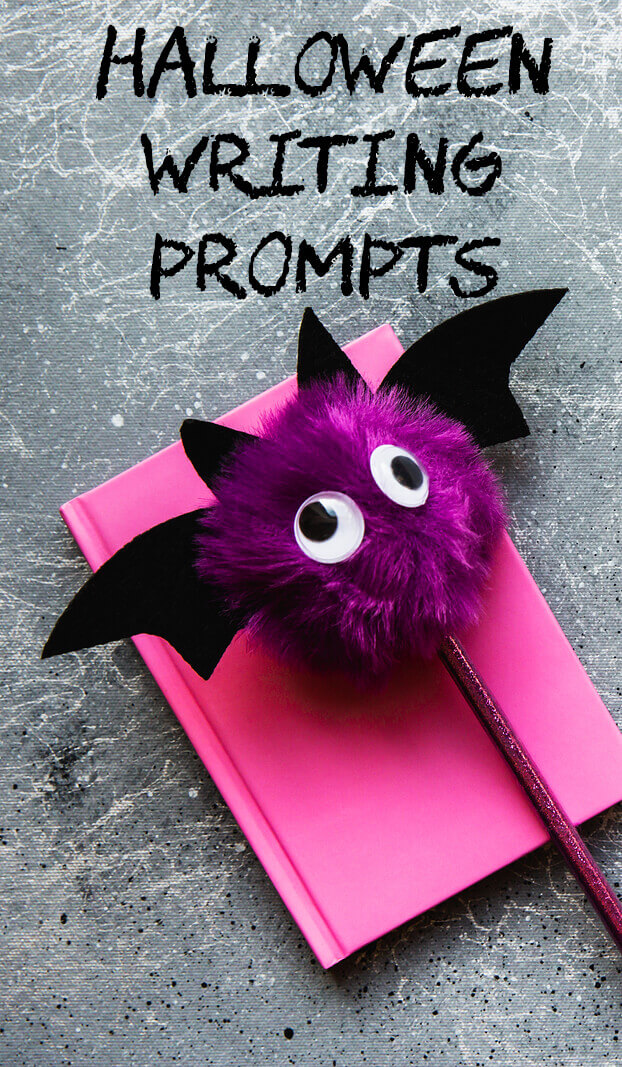 Activity Village: Halloween Stationery


Although this Activity Village page does not have any writing prompts, it does have a dozen printable Halloween stationery templates that will add a bit of seasonal fun to your Halloween stories. Most of the templates come in three flavors: blank (no lines), lined, and handwriting lines (dashed line between two solid lines). Designs include jack-o-lanterns, haunted houses, spiders, vampires and witches.
JournalBuddies.com: Halloween Writing for Kids


"It was a dark and stormy night when…" "Running down the street with candy flying, I saw…" "The silliest Halloween ever started when…" These twenty-seven story prompts can be used for individual or group assignments, and are for early elementary ages. Below the prompts are links to Halloween stencils that can be used to illustrate the stories.
Minds in Bloom: 20 Halloween Writing Prompts


"What is the scariest thing that has ever happened to you? Why was it so scary?" "Pretend the mayor of your town wants to outlaw Halloween. Write a letter to convince him that this is not a good idea." Educator Rachel Lynette offers twenty very creative Halloween writing prompts at her Minds in Bloom site, where she also sells printable classroom resources.
… Click to continue to Halloween Writing Prompts
Printables Club Members Also Get …
Surfnetkids Printables Club Members also get the following printables to use in the classroom, the computer lab, the school library, or to send home with students:
Halloween Writing Prompts Printable
Writing Prompts Printable
Grammar Printable
*** Are you curious? Get your own ten-day trial membership:
https://www.surfnetkids.com/printables-club/
Related Games
Quote of the Week
"Circumstances do not make the man, they reveal him." ~~ James Allen ~~ If you are looking for quotes about inspiration, click this link.
Surfing the Calendar
British Black History Month
October
International Dinosaur Month
October
Bullying Prevention Month
October
Diversity Awareness Month
October
National Book Month
October
National Cyber Security Month
October
National Dental Hygiene Month
October
Adopt a Shelter Dog Month
October
National Popcorn Month
October
National Stamp Collecting Month
October
Computer Learning Month
October
Chemists Celebrate National Mole Day
Oct 23, 2019
Red Ribbon Week
Oct 23-31, 2019
Pablo Picasso's Birthday
Oct 25, 1881
Statue of Liberty Dedicated
Oct 28, 1886
Jonas Salk's Birthday
Oct 28, 1914
Digital Millennium Copyright Act of 1998 Signed Into Law
Oct 28, 1998
First Internet Transmission
Oct 29, 1969
John Adams' Birthday
Oct 30, 1735
Captain Thomas Preston Acquitted in Boston Massacre Trial
Oct 30, 1770
Harry Houdini's Death
Oct 31, 1926
Halloween Recipes
Oct 31, 2019
Halloween Costumes
Oct 31, 2019
Halloween Pumpkin Carving
Oct 31, 2019
Halloween Fun
Oct 31, 2019
National Magic Day
Oct 31, 2019