Dear Reader,
Today's choice of topic coincides with the upcoming anniversary of Sojourner Truth's death on Nov 26, 1883. The 26th of November is also the anniversary of the publication of Lewis Carroll's "Alice's Adventures in Wonderland" in 1965. More November resources can be found on the Surfnetkids November calendar.
See ya on the Net,
Barbara J. Feldman
"Surfing the Net with Kids"
https://www.surfnetkids.com

Sojourner Truth
https://www.surfnetkids.com/resources/sojourner-truth/
Sojourner Truth Printable(** for Premium Members only)
https://www.surfnetkids.com/printables/files/printables-club/sojourner-truth.pdf
Sojourner Truth (born Isabella Baumfree) was one of the best-known abolitionists of the nineteenth century. Born a slave in New York in approximately 1797, she was freed in 1828. She took the name Sojourner Truth in 1843 when she began lecturing on the abolition of slavery and for women's rights.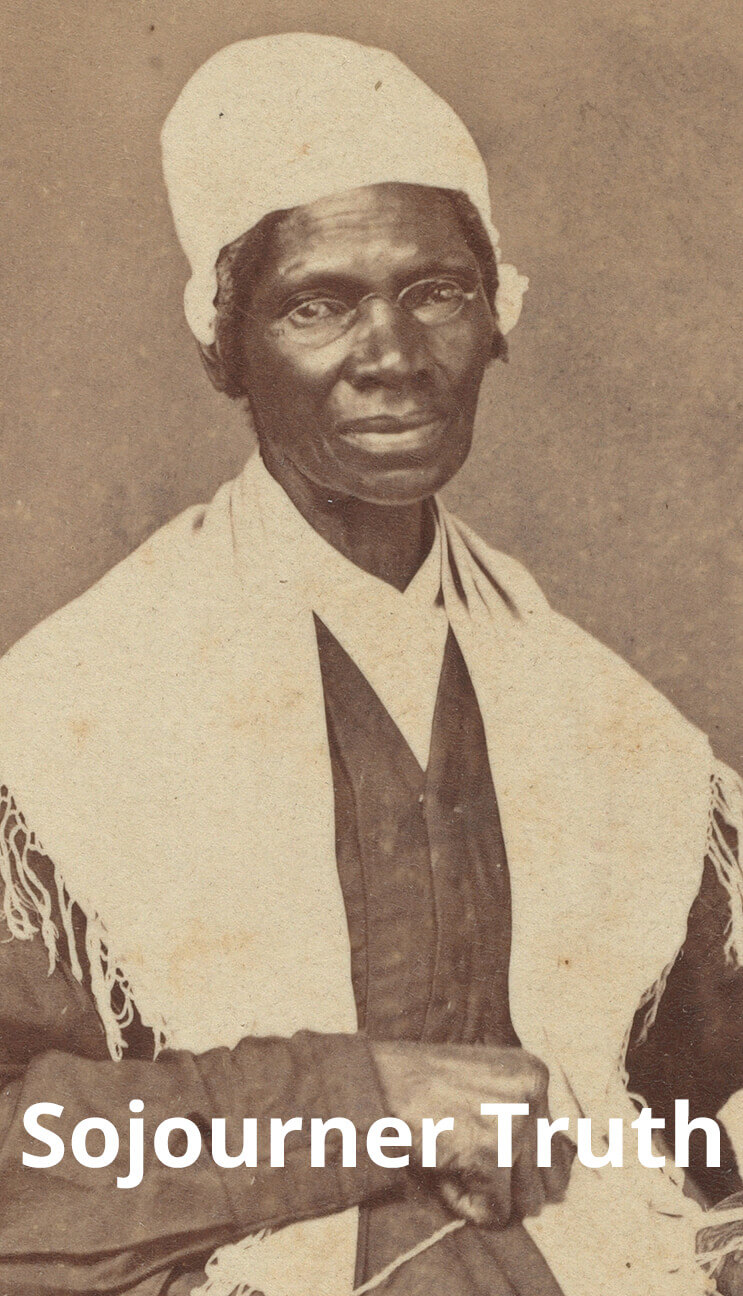 Biography: Sojourner Truth Biography


"Truth was born into slavery in Swartekill, New York, but escaped with her infant daughter to freedom in 1826. Her best-known speech on racial inequalities, 'Ain't I a Woman?' was delivered extemporaneously in 1851 at the Ohio Women's Rights Convention." Visit Biography for Quick Facts, a one-page biography, and three short videos.
History: Sojourner Truth


"During the Civil War, Truth tramped the roads of Michigan collecting food and clothing for black regiments. She traveled to Washington, D.C., where she met with Abraham Lincoln at the White House, and immersed herself in relief work for the freedpeople." In addition to a Sojourner Truth biography, you'll find related videos and audio clips.
Sojourner Truth Institute: Sojourner's Biography


The Sojourner Truth Institute of Battle Creek, MI, has a terrific collection of resources for students of all grade levels. Best clicks include Legacy of Faith (an illustrated narrative biography for middle school and older), a four-part timeline of her life, In Her Times (a timeline of American history during Sojourner Truth's lifetime), and the puzzles in Test Your Knowledge. For teachers, there is a third-grade lesson plan (look for the link on the main biography page.)
… Click to continue to Sojourner Truth
Printables Club Members Also Get …
Surfnetkids Printables Club Members also get the following printables to use in the classroom, the computer lab, the school library, or to send home with students:
Sojourner Truth Printable
Sojourner Truth Wikipedia Printable
Sojourner Truth Printable Word Search
Black History Month Printable
Women's History Month Printable
*** Are you curious? Get your own ten-day trial membership:
https://www.surfnetkids.com/printables-club/
Related Games
Sojourner Truth Word Search
Harriet Tubman Quiz
Black History Quiz
Quote of the Week
"It is the mind that makes the body." ~~ Sojourner Truth ~~ (~1797 – 1883) Black American abolitionist and women's rights advocate, born a slave. Click the link to read more quotes on the topic of truth.
Surfing the Calendar
American Indian Heritage Month
November
Aviation History Month
November
Mickey Mouse's Birthday
Nov 18, 1928
Lincoln's Gettysburg Address
Nov 19, 1863
Cold War Ends
Nov 19-21, 1990
First ISS Module Zarya Launched by Russians
Nov 20, 1998
Great American Smokeout
Nov 20, 2019
John F. Kennedy Assassinated
Nov 22, 1963
U.S. Department of Homeland Security Created
Nov 22, 2002
Billy the Kid's Birthday
Nov 23, 1859
National Game & Puzzle Week
Nov 24-30, 2019
International Day Elimination of Violence Against Women
Nov 25, 2019
National Flossing Day
Nov 25, 2019
Lewis Carroll's "Alice's Adventures in Wonderland" Published
Nov 26, 1865
Sojourner Truth Died
Nov 26, 1883
Thanksgiving Fun
Nov 28, 2019
Thanksgiving
Nov 28, 2019