Dear Reader,
How are you? Hopefully you are safe at home, and coping well during this difficult time. Are you taking advantage of video conferencing? I am using a variety of video platforms to keep in touch with friends and family. In fact, our family is having a Zoom seder this week!
Hag Sameach to all who celebrate. And here are two Passover links for you. First, my Passover Fun site, and second, our popular printable Passover Coloring Book.
See ya on the Net,
Barbara J. Feldman
"Surfing the Net with Kids"
https://www.surfnetkids.com

Funny Kids' Jokes
https://www.surfnetkids.com/resources/funny-kids-jokes/
Funny Kids' Jokes Printable(** for Premium Members only)
https://www.surfnetkids.com/printables/files/printables-club/funny-kids-jokes.pdf
In honor of April's status as National Humor Month and the Covid-19 pandemic, today's topic is clean, funny, kid jokes. National Humor Month was founded in 1976 by author Larry Wilde, who chose April because of its frequently bleak weather, and the fact that it begins with April Fool's Day. Have a joke of your own to share? Our sister site Jokes By Kids would love to hear from you!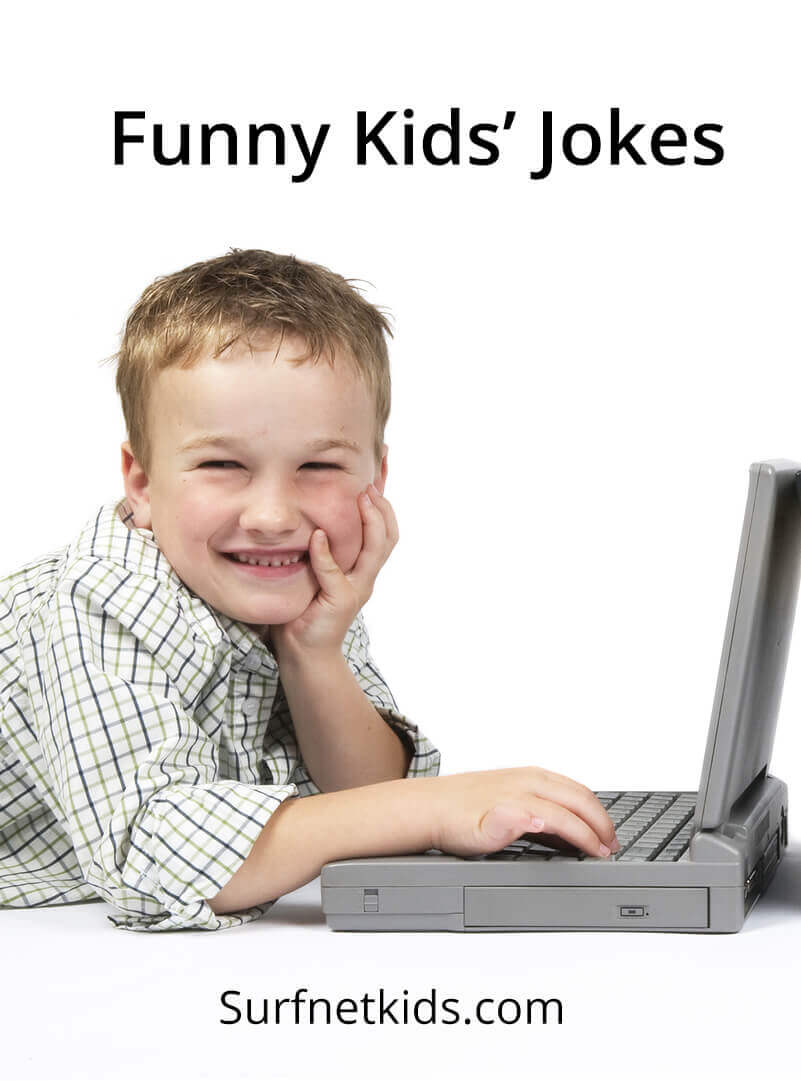 Aha Jokes: Kids Jokes


"What do you call an ant who skips school? A truant!" " Why were the early days of history called the dark ages? Because there were so many knights!" The Aha kids jokes are divided into Animal Jokes, Doctor Jokes, Knock Knock, Scary Jokes, School Jokes and Silly Jokes. The navigation isn't fancy, but if you follow the green arrows, you'll scroll through the joke collections page by page.
Beano: Jokes


Each joke is presented on a brightly colored cartoon graphic, and the jokes are organized into categories such as Cycling Jokes, Ice Cream Jokes, Number Jokes, and many more. "Why do you never see elephants hiding up in trees? Because they're really good at it!" There is also a random joke generator, just click the "Tell me another joke" button.
Funology: Jokes and Riddles


From animal jokes to seasonal jokes, these category pages are simple to navigate as the jokes are all presented on a single page. "Q: Why was the cat afraid of a tree? A: Because of the bark!"
… Click to continue to Funny Kids' Jokes
Printables Club Members Also Get …
Surfnetkids Printables Club Members also get the following printables to use in the classroom, the computer lab, the school library, or to send home with students:
Funny Kids' Jokes Printable
*** Are you curious? Get your own ten-day trial membership:
https://www.surfnetkids.com/printables-club/
Related Games
Quote of the Week
"Laughter is an instant vacation." ~~ Milton Berle ~~ (July 12, 1908 – March 27, 2002) American comedian and actor. For more quotes that will give you a chuckle, click this link.
Surfing the Calendar
National Kite Month
April
National Frog Month
April
National Garden Month
April
Distracted Driving Awareness Month
April
Financial Literacy Month
April
California Earthquake Preparedness Month
April
National Humor Month
April
National Mathematics Education Month
April
National Poetry Month
April
Booker T. Washington's Birthday
Apr 5, 1856
Metric System Adopted in France
Apr 7, 1795
World Health Day
Apr 7, 2020
National D.A.R.E. Day
Apr 7, 2020
Passover
Apr 8 – 16, 2020
Civil War Ended
Apr 9, 1865
Jumbo the Elephant Arrives in US
Apr 9, 1882
Safety Pin Patented
Apr 10, 1848
Spain Cedes Gibraltar to Great Britain
Apr 11, 1713
Civil War Begins with Confederate Attack on Fort Sumter
Apr 12, 1861
Easter
Apr 12, 2020
Jonas Salk's Polio Vaccine Declared Safe and Effective
Apr 12, 1955
First Space Shuttle Launch
Apr 12, 1981
Thomas Jefferson's Birthday
Apr 13, 1743
Alfred Butts' (Inventor of Scrabble) Birthday
Apr 13, 1899