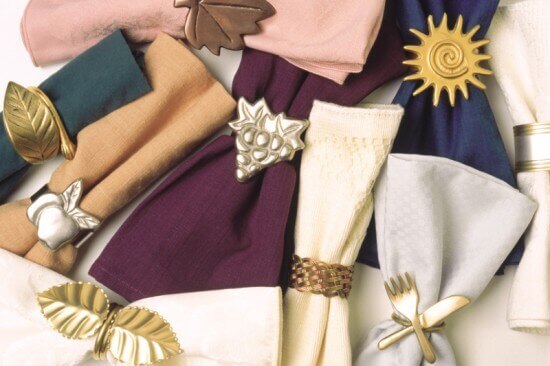 Hat Band Napkin Rings
These cute and festive decorations will add a lot to your holiday table decor.
You will need these items for the project.
•Cardboard tissue tubes
•Cardboard
•Glue stick
•Masking tape
•Tempera paint
•Construction paper
•Scissors
Begin by cutting a 3 inch tall piece off the end of your tissue tube. Cut 1 inch snips along the bottom about 1 and ½ inches apart and bend the tabs out. Cut a line all the way down the side of the tube and overlap the upper corners and tape them in place. Take the other part of the tissue tube and place it in the center of a cardboard circle and trace around it then cut out the center circle. Slide the donut shaped cardboard circle over the tube so that it rests on top of the tabs and glue the rim to the tabs. Paint the hat and glue a paper buckle to it.
For a feather headdress cut a 1 and 1/4 inch tube and glue construction paper feathers to the inside of the tube.
These decorations are fun to make and are a great way to use homemade Thanksgiving decorations in your holiday decor this year. Try any one of them and see the difference it will make in the atmosphere at your celebration!