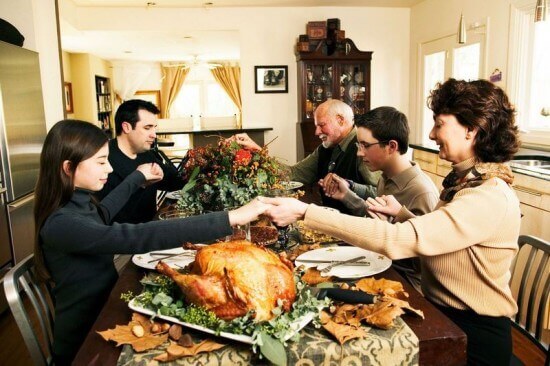 by Charles Frederick White (November, 1895 )
Thanksgiving day is coming soon,
That long remembered day
When nature gives her blessed boon
To all America.
On that glad day, in all our land,
The people, in their wake,
Give thanks to God, whose mighty hand
Deals blessings good and great.
The roast goose, steaming on the plate,
The sweet potato cobbler,
The cranberry sauce, the pudding baked,
The seasoned turkey gobbler,­
All these delights and many more,
From north, south, west and east,
Do all the nation keep in store
For this Thanksgiving feast.
Alas, for those who are denied
This blessed boon of God!
May all the needy be supplied
Like Israel by the rod.