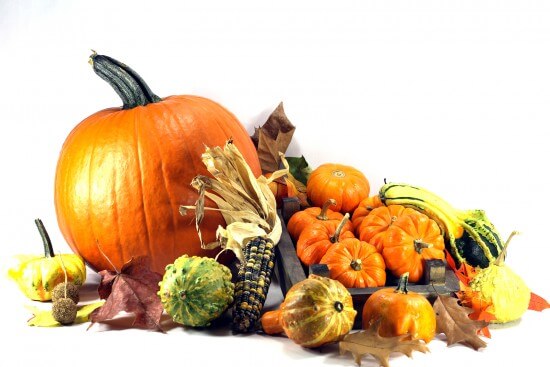 With Thanksgiving coming soon, there is a lot to do: preparing a meal of such proportions is a daunting task, getting ready for guests and certainly last but not least, decorating your home for the big holiday. So, with everything on your list, you may be asking how are you going to find time and money for attractive Thanksgiving decorations? If you are looking for decorating help, here are some inexpensive ways to decorate your home for Thanksgiving-
• Use the Thanksgiving stuff your kids make in school. Not only will they be thrilled when you display their masterpieces, you will have free art to put up. You can pick up inexpensive frames at second-hand shops or discount stores and frame your child's work. You can also paint the frames in festive fall colors as needed.
• Make your own artwork. If you look outside, nature may give you a peek at real art. You can just snap some photos with your digital camera and have large prints made. Simply frame them and hang them up. You can also collect leaves from outdoors and frame them against some luxurious fabrics. Fabric is not expensive when you purchase only a small amount, especially if you find something great in the remnant bin at your local craft or fabric store. If you can't find something you like, use a garment(maybe a Thanksgiving sweater that you no longer wear)that is made from rich fabric or find a great placement for a few dollars and use it for matting.
• Scatter some candles around. Candles can be the perfect decorating accessory for any occasion. You can find great styles and colors, even at discount or dollar stores. They are inexpensive, yet can be rich looking. Candles add warmth to a space even before they are lit. For a luxurious look simply select different shapes and sizes in rich autumn colors.
• Find or make a terrific Thanksgiving tablecloth. Dressing the table will help dress the entire room. If you don't already have a nice Thanksgiving tablecloth, purchase a new one on sale. If there aren't any great sales at the moment, you can look in the bedding department for luxurious sheets. Buying sheets instead of yard goods is a great way to obtain a large amount of fabric for very little money. A twin flat sheet may fit your table perfectly as is or it may require some quick hemming. You can use the remnants to make a table runner for another table.
• Use food to decorate. What could be more appropriate to use for decorating for a holiday that is focused on food? This technique is really simple; try filling a pretty basket or a decorative bowl with oranges and lemons or brightly colored bell peppers. For an abundant look fill another with fresh cranberries and an assortment of nuts, or green, yellow and red apples. These are excellent and easy ways to bring in splashes of autumn color without spending a lot of money. Fruits and vegetables, like plants, also bring life to any room.
• Edit your accessories. Sometimes the key is not adding more but paring down. When looking at the room you will be using for Thanksgiving think in terms of appropriate colors for holiday decor: gold, burnt oranges, terra cotta, honey browns, olive greens, rusty reds. Put away any accessories (vases, flower arrangements, candles, etc.) that are in pastels or tropical hues.
• Put out a few toss pillows. You can change a lot in a room simply by adding some toss pillows in fall colors on sofas and easy chairs. For instance, if your sofa is pastel(maybe peach and blue) – go with pillows in rust; if it's pale sage or turquoise, go with gold pillows. Pillows can be purchased cheaply at many discount stores.