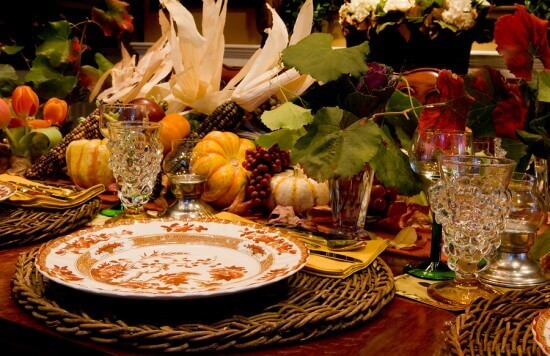 This may cost a bit more than other homemade crafts, but the feeling of elegance you can create is priceless. You will need some flannel or felt (tan or light brown), matching ribbons, artificial leaves, mini pumpkins, artificial fruit, acorns, pine cones, scissors, and glue.
1.Cut the flannel down to an appropriate size for your table (this simply depends on how long and wide you want your table runner to be).
2.Lay the ribbons down along the center of the runner and secure with a dab of glue.
3.Scatter the leaves first, and then the acorns, fruit, pumpkins, and pine cones along the runner. You may want to glue some of the leaves down for stability.