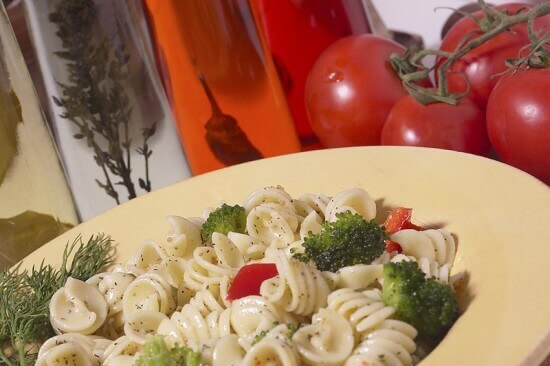 Entree-While many kids will happily eat sliced roasted turkey, if you aren't sure, these kid-friendly entrees can stand in. Keep in mind that kids prefer simple tastes to complicated recipes and may not care if the recipe seems traditional Thanksgiving.
Easy Chicken or Turkey Primavera
2 cups fresh broccoli florets
1 cup sliced carrots
2 Tbsp. water
6 oz roasted chicken or turkey Breast
1 cup refrigerated Alfredo sauce
1 pkg. (9 oz.) refrigerated fettuccine, cooked, drained
1/4 cup shredded Parmesan Cheese
Place broccoli and carrots in large skillet. Add water; cover.
Cook on medium heat 8 minutes or until vegetables are crisp-tender. Add chicken or turkey and sauce; cook, uncovered, 2 minutes. or until heated through, stirring frequently.
Place the hot fettuccine in large serving bowl. Add the chicken mixture; mix lightly. Top with the cheese.
Turkey and Broccoli Macaroni
1 can (14-1/2 oz.) chicken broth
1 cup water
2 cups elbow macaroni, uncooked
1 pkg. (10 oz.) frozen chopped broccoli, thawed
1/4 tsp. garlic powder
1/4 tsp. black pepper
6 oz. sharp processed cheddar cheese, cubed
6 oz. roasted turkey breast, chopped
Bring the broth and water to boil in medium saucepan.
Stir in macaroni, broccoli and seasonings; return to boil.
Add the processed cheese and turkey. Reduce heat to medium-low; cover. Simmer 8 to 10 minutes or until macaroni is tender. Stir until the processed cheese is completely melted and mixture is well blended.