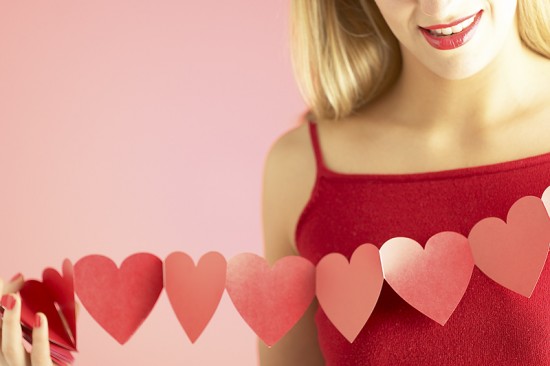 Valentine's Day is a day where you celebrate romance and love. There are some fun crafts you can make that are romantic and can be sued as great romantic gifts for your loved one.
If you are married, here are a couple of romantic craft ideas:
Hand dipped candles: A fun and potentially romantic craft idea that works for the singles or the married women is to make your own candles. You need wax that is melted, a container to dip into, and a long wick. You can also get things like cut out hearts, messages etc. to roll the candle in, or to encase beneath the wax. Dip your own candles, or create your own candle some other way, such as pouring one into a heart. Then use these candles during a nice dinner, or to set the mood. They will make a great gift, and are a romantic craft.
Whether you are married or not, here are some fun romantic Valentine's Day craft ideas:
Love book: This is a book that is much like a scrapbook, but it is made to showcase the things you love about your significant other. So, father up photographs or trinkets that show the person you love what you love about them. For example, you can get a ticket stub and say you love going to the movies with them. You can take a picture of their eyes and say how much you love their deep blue eyes. You can keep a lock of their hair and say how you love when they run their fingers through your hair. There are a million things you can do, and a million ways to do it. This is a great gift that celebrates your love, and helps the person you love to know what it is you love about them. This will be a keepsake for them.
The love calendar: This craft can be done digitally, or by hand. What you want to do is create a calendar for them for the year, and put pictures of both of you, kissing, holding hands, hugging, or just having fun together. This is a romantic way to showcase your love, and a useful item for them to keep and display all year round. It will help remind them of you while they are at the office, or it will be a fun thing to hang on their wall at home. So, collect twelve of your favorite photos, or purposely pose for and create your own shots specifically for your calendar. Make it more romantic by including a memory of something fun you two shared during that month the previous year.
These are just a few romantic craft ideas for Valentine's Day, they can be adjusted or changed according to your personality types.