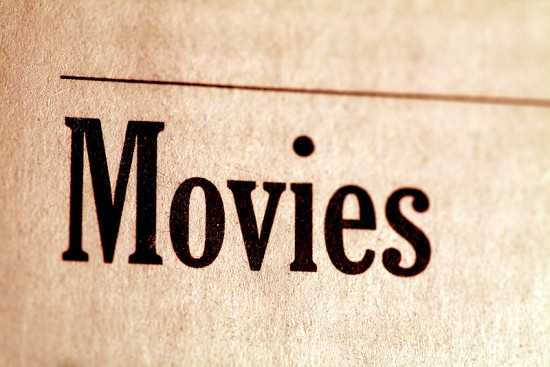 While we often think about Valentine's Day being just for adults, there are plenty of ways for kids to celebrate. Many popular DVD's have a great Valentine's Day message for the younger set. If you need a fun movie to celebrate the holiday, or want to offer the babysitter an activity while you hit the town, here are the best movies about Valentine's Day, for kids-
Be My Valentine, Charlie Brown-

This iconic movie has been around since 1975. The story centers on the romantic longings of Charlie Brown. As Valentine's Day draws near, Lucy tries to get Schroeder to give her a card, Sally chases after Linus, and poor Charlie Brown dreams of getting just one valentine. Charlie Brown is discouraged to find that even Snoopy's mailbox is stuffed with those red heart-shaped cards! The DVD also includes You're in Love, Charlie Brown and It's Your First Kiss, Charlie Brown.

Elmo Loves You!-

The beloved Elmo talks about Valentine's Day and love in this 2009 release. Elmo is having trouble deciding what to put in a card that he is making, for someone special. Elmo turns to his friends Rosita and Grover to learn about love and friendship. This DVD is especially good for younger children as they learn about love and other emotions, while adults watching will enjoy appearances by Trisha Yearwood, John Legend and R.E.M.

Winnie the Pooh –

A Valentine for You-This special edition, Disney release features two classic Winnie the Pooh stories. In the feature "Un-Valentine's Day," Rabbit forces everyone to promise that they will not send Valentines, causing secret Valentine sending chaos. In the story "A Valentine for You" everyone gets worried that Christopher Robin had been bitten by the love bug, the smitten. The movie also contains a bonus story, "My Hero".

WordWorld: My Fuzzy Valentine-

WordWorld is an animated series that teaches young children about letters, letter sounds, and words through stories about a group of silly animals and their adventures. Young children especially love watching the show, and the animals are created from the letters that make up their name. This is important since kids can easily begin to grasp the concept that letters come together to form words. This WordWorld DVD contains two love-filled episodes. The first story is "My Fuzzy Valentine". In this story SHEEP decides to make a special Valentine song for her pal BEAR. In "The Love Bug": BUG wants to sign a Valentine for his favorite WordFriend, but he has to learn how to write his name first.
Mickey & Minnie's Sweetheart Stories-This 2004 release is a compilation of some of Disney's most loved Valentine's Day inspired programs. This DVD animated short films starring Mickey and Minnie Mouse, Donald and Daisy Duck, Pluto, and other classic Disney couples. Critics even loved this collection at its release and recommend it for everyone.

Be My Valentine-Love, Barney-

This 2005 release has everyone's favorite purple dinosaur. In this movie Barney and his friends, have a magical adventure when they are invited to Valentine Castle, by the Queen of Hearts. While they are there everyone has fun making snacks, singing songs and having adventures. Young viewers will learn all about Valentine's Day, colors, rhyming and lots more!

Blue's room: It's Hug Day-

This Peabody award winning series is a spin-off of the popular Blue's Clues.  In Blue's Room Valentine's Day becomes a holiday of hugs! This charming DVD is filled with dance, heart-art, stories, pretend, and of course, hugs!

Miss Spider's Sunny Patch Friends-

Happy Heartwood Day-This 2005 DVD has eye popping illustrations. Miss Spider (voiced by Brooke Shields) is the loveable head of the household in happy Sunny Patch, who creates a motley family by taking in a host of orphaned bugs. In Sunny Patch, "Happy Heartwood Day" it's a day to show how much you care. This DVD contains eight warm and fuzzy homespun tales.