Our printable coloring books: order now, and download within minutes.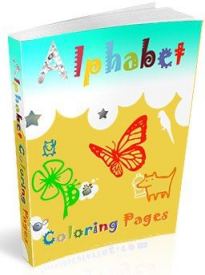 Big Alphabet Coloring Book
$ 14.95
390 pgs. Includes fifteen different alphabets from AlphabetColoring.net: At the Beach, Big Outline, Carnival Curtain, Caveman, Dots Uppercase, Funny, In a Circle, Monkey Uppercase, Ornamental, Plants and Animals Uppercase, Playtime, Stained Glass Uppercase, Stitches Lowercase, Whimsical, Whimsical Lowercase.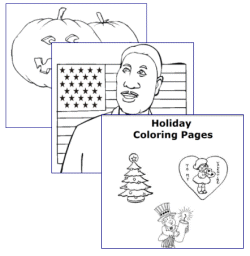 Holiday Coloring Book
$7.95
210 pgs. Coloring pages from twenty holidays: New Year's Day, Martin Luther King Day, Chinese New Year, Valentine's Day, St. Patrick's Day, April Fool's Day, Passover, Easter, Earth Day, Cinco de mayo, Mother's Day, Memorial Day, Flag Day, Father's Day, Halloween, Thanksgiving, Hanukkah, Christmas, and Kwanzaa.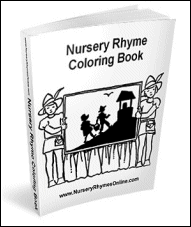 Nursery Rhyme Coloring Book
$ 3.95

28 pgs. Includes twenty-seven Mother Goose coloring pages, such as Butcher, Baker, Candlestick Maker; Baa Baa Black Sheep; Lion and the Unicorn; Wee Willie Winkie; Little Jack Horner; Little Bo Peep.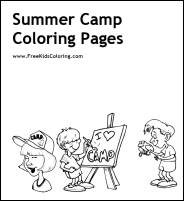 Summer Camp Coloring Book. $3.95
Summer camp fun from FreeKidsColoring.com includes swimming, canoeing, tents, campfires, sports, latrines, fishing, hiking and more. Download immediately, and print your own copy. 77 pgs.