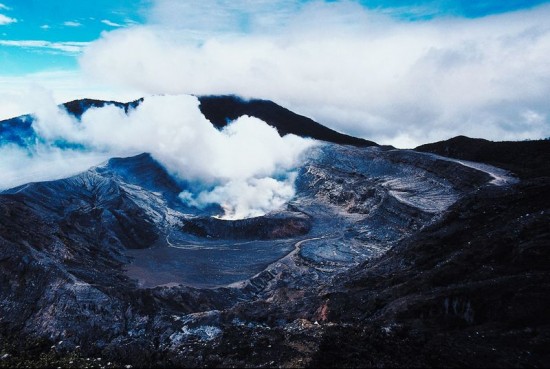 Model volcanoes can be very fun to make and to watch erupt. The possibilities for making model volcanoes are almost endless and there are many things you can do at home to make them as well. If you don't want to go travel to make and erupt your volcano, here are some ideas to help you make them at home.
While most of the things that are involved with a model volcano can be done anywhere, there are some special considerations that should be made if you are going to be making a volcano at home. One of the first things that need to be considered is cleanliness. Model volcanoes can get very messy depending on how large it is and how explosive the eruption of the model is. You want to choose a size and a lava combination that will be less violent, especially if you are going to be doing the eruption inside the house. While it isn't recommended to do this inside, especially if it is possible to do it outdoors, there are still ways that you can keep things clean inside. Some volcano models involve a flat surface or base that the volcano rests on. This is not recommended if you are going to be setting it off inside. You should use a container that has closed sides so that the lava that flows of cannot spill on the floor or other surfaces. Tupperware or other storage containers are great for this because they can hold all of the liquid that will flow off the volcano after the eruption.
The place where you choose to do the eruption for the volcano is also very important. If you want to do the model volcano eruption at home, the best location is probably outside in the back yard or in the driveway. But if this isn't an option, there are also some places that would probably be better inside. The bathroom is the best location inside and the kitchen would be a good second option. The bathroom is ideal because it offers a spot where cleanliness won't be a concern. The tub or shower also makes it easier to clean up after the eruption by simply washing it off with water. If you are going to do the eruption outside, the driveway is the best option and then the grass or lawn is a second option. Depending on what chemicals you are using they could damage other areas in the yard. Sometimes the chemical reactions that happen are very harsh and could also harm grass. You may also need to be careful with the colors you choose for the lava as they may dye the surface you do the eruption on.
The materials used for the model volcano can also determine how suitable your model volcano is for the house. Some materials are heavier than others or may not be very durable. Plaster of Paris is the most durable of forms and is still quite easy to make. Play dough is also a durable form and is quite easy to make at home so this can be a great option if you are looking for materials that you already have. The most common materials used for the lava are baking soda and vinegar. This is also very convenient because these are items that are common in many homes already so you won't need to make any special trips to the store for them. Another factor that can determine how suitable a model volcano is for home is the size it will be. Smaller model sizes are generally more suitable for making at home and they are also much easier to clean up.