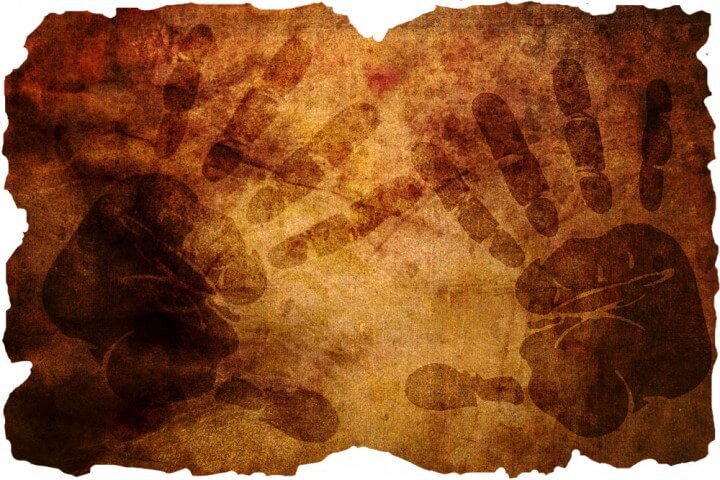 There are many individuals who shy away from making crafts because they feel that they are not the artistic type or that they lack the creativity to make something unique or innovative. Some people have a difficult time seeing things as they could be rather than what they are. Fortunately, handprint crafts are among the most simple, logical and diverse crafts that can be made. After all, what better tool do you have than your hands when it comes to creating a craft?
Handprint crafts also foster creativity because they help children to see the everyday things in a new light. For example, your children are probably familiar with the shape of a hand, but when you show them that multiple cutouts of hands can be grouped to look like feathers, wings, legs, wreaths, etc., your kids start to look at not only themselves in a different light but they begin to see the shapes and creative potential in everyday items as well. Children are able to explore their fingers by using them to make dot pictures or small creatures out of thumb prints. A child's development can really be positively developed through fostering their curiosity and encouraging them to ask questions.
Handprint crafts are quick and easy for many reasons. Some of those reasons deal largely with the different materials that can be used to create handprint crafts. With a little education on the different types of art materials that can be used to make handprint crafts, you may be better able to come up with your own quick and easy handprint crafts based entirely on what your imagination cooks up and what resources you have available at home.
• Rub-off ink – You may not know this but there is ink that you can buy that simply rubs off. A lot of people are anxious to put their child's hand in a traditional ink pad because of the mess that can result. If you are going to be doing any craft with ink, make sure that you first look around for the right kind. Once you find an ink that works for you, paper is usually the best medium for making your handprint craft.
• Finger paints – Finger paints are a great medium to use when making quick and easy handprint crafts. On paper, finger paints work very well and last a long time. Fabric paint it the obvious option for something such as a shirt that may have a handprint on it and need to be washed. When it comes to paint it usually comes off of the hands better when it is most wet so don't take too long cleaning up.
• Pen or pencil outline – For minimal mess, an outline of the hand is a good alternative to getting and actual handprint. This can be done with pencils, markers even permanent markers for those objects that may be more diverse (such as fabrics, plastics, and woods). You may not get the same details as a full print would give to you, but you may not always need that full print.
• Clay – Clay impressions are good for making a quick and easy handprint but not as diverse when it comes to the number of crafts options that you have. Some examples of crafts that you could make with a simple clay impression are Christmas ornaments or items for a shadow box. All that you need to get is some crafting clay, make your handprint impression, and allow the clay to dry.
• Plaster of Paris – Plaster of Paris is may not be the quickest and easiest of the options just given, but mixing up the plaster and allowing it to dry is usually a very manageable task. Your reward for putting forth the extra effort that working with plaster of Paris requires is that you can create a handprint craft with a greater amount of detail.