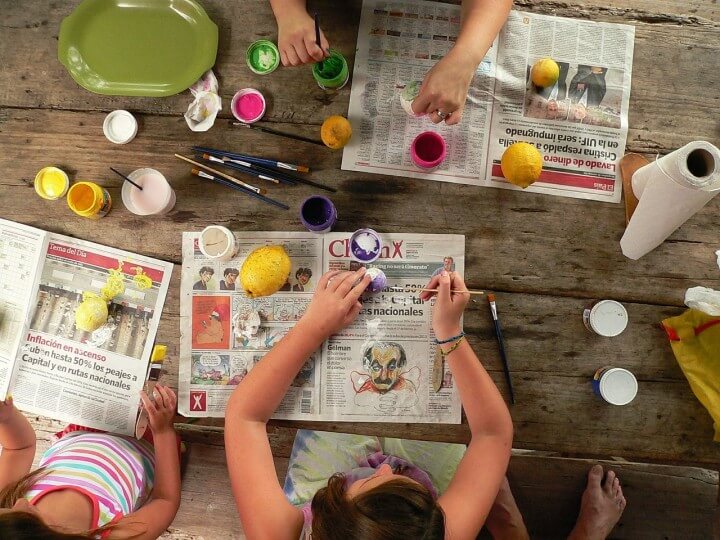 One of the best things about alphabet crafts is that your options are limited only by your imagination because the 26 letters in the alphabet allow you to focus either on the entire alphabet or on any one letter. Alphabet crafts also offer versatility and the opportunity to craft as a family. Here are some alphabet crafts that you can do with children.

Terrarium Craft
* Materials Needed:
2 clear plastic cups
Potting soil
Various plant and/or grass seeds
Tape
Instructions for the Project:
Fill the cup ¾ full with potting soil.
Sprinkle seeds on top of the soil and water lightly.
Tape another cup on top so the mouths of the cups touch.
Place the cups in an area that has moderate sunlight.
Water every few days or as per watering guidelines on seed packet.
Alphabet Letters Out of Homemade Clay

* Materials Needed:
2 cups flour
1 cup salt
2 Tablespoons vegetable oil
¾ to 1 cup water
Instructions for the Project:
Combine the flour and salt.
Add the oil then slowly add the water.
Stir until you get a nice clay consistency.
Once the clay is completely mixed, break it into pieces and create letters.
Place the letters on a cookie sheet and bake in a 250 degree oven for about 1 hour.
Note: Length of baking time depends on the thickness of the shapes, keeping in mind that if the shapes are too thick they will crack while baking. For a golden appearance, paint your letters with egg yolk before baking.

Alphabet Cereal Picture

* Materials Needed:
Construction paper, various colors
Alphabits cereal or alphabet noodles, uncooked
Glue
Instructions for the Project:
Cut a bowl shape from a piece of construction paper.
Cut a smaller version of the bowl shape from white paper; this will look like milk that has been added to your cereal.
Cut a spoon shape from a different colored piece of construction paper.
Glue the white piece of construction paper to the larger bowl shaped construction paper, then glue the spoon to the middle of the bowl.
Place various Alphabits cereal letters or uncooked alphabet noodles "in the milk", gluing them down as you go.
Allow the glue to dry and you are done.
Pipe Cleaner Letters
* Materials Needed:
Various colored pipe cleaners
Construction paper
Instructions for the Project:
Take the pipe cleaners and see how many different letters you can make with each pipe cleaner.
For a variation, see how many letters you can make using only one pipe cleaner, then two and so on.
Once you've created your pipe cleaner letters, glue them onto construction paper to create a pipe cleaner ABC book.