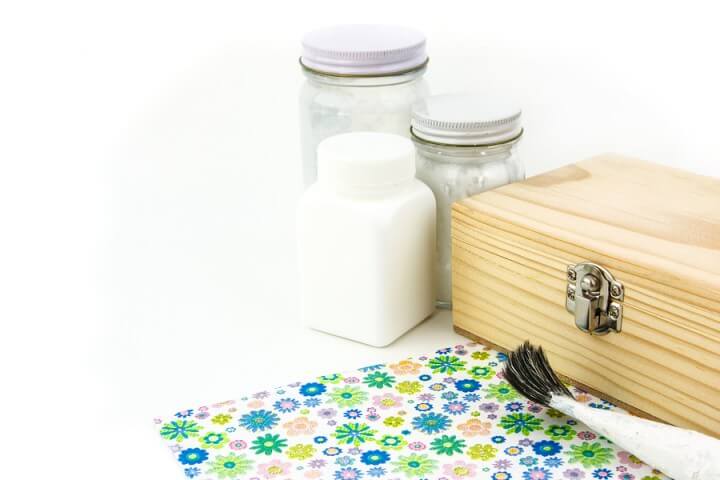 Decoupage, an art form that involves layering cut out pictures to create a beautiful object d'art, is a fantastic way to breathe new life into an outdated piece of wooden furniture, like a dresser, or to add color and character to storage boxes and other ordinary household items.
Decoupage is the art of decorating with colorful paper cutouts, layered and varnished. No two objects will turn out the same, and you can create interesting, beautiful effects.
Often decoupage accompanies stenciling, special paint effects and even artistic techniques like gold leafing, as it gives a sort of antiqued, European feel to the item that is decoupaged.
What can be decoupaged?
You can decoupage a variety of mediums. However, furniture, picture frames, boxes, vases, mirrors and photo albums are the most popular items people decorate. People will typically visit a thrift store, find a beat up furniture piece and decoupage it, making something absolutely beautiful, an art piece that will become the focal point of whatever room it's in.
The decoupage technique involves cutting out pictures from newspaper, magazines and catalogs or using designed papers and other paper scraps to decorate another object. You attach the pictures or paper scraps using watered down white glue or craft glue designed for decoupage. Once you've glued on a layer of paper, varnish it then let it dry before adding another layer.
Traditional decoupage requires 30 layers, or more, but today you can decoupage much faster, creating artistic and aesthetically appealing items with as few as 5-10 layers. Once all of the layers are in place, sand the varnish to a polish for a beautifully finished art piece. For example, let's say you have a sports themed little boy's room. You could decoupage a toy chest using vintage baseball pictures, and cutouts. The layers add dimension and interest to the theme.
You can decoupage almost anything, from bangle bracelets to large dressers.
What you'll need?
The item you are going to decoupage.
Pictures to decoupage the item with.
Something to cut out pictures with.
Decoupage glue, or white school glue diluted with a little water.
A Popsicle stick or spatula to smooth out the paper once it's on the object.
A sponge or cloth to spread the glue.
Something to wipe off excessive glue and clean up.
Varnish.
Instructions for the Project:
To decoupage your item, start with a clean surface. Glue your papers on it and then varnish it. Let it dry, and do another layer. It's important to let it dry completely between layers, as it can become a real mess if each layer is doesn't dry properly. When finished with all of the layers, sand it down so that it is smooth and polished.