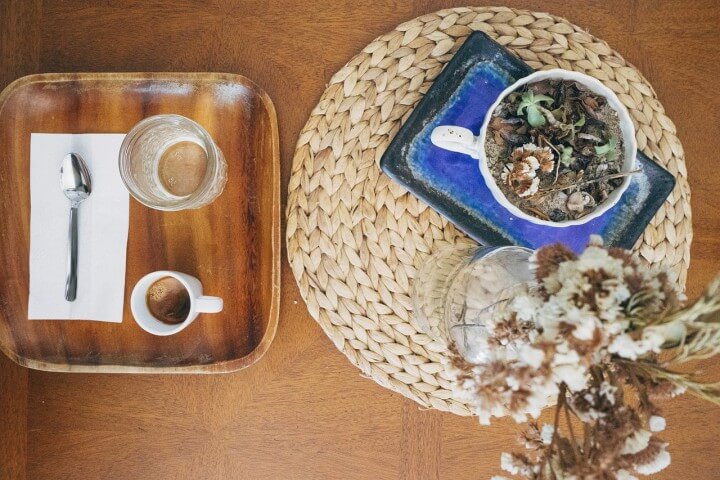 Children love to create crafts and see their finished product, especially when you display it proudly in your home. Making placemats is a wonderful craft activity that you can share with your children. They're easy to create and you only need a roll of contact paper and scissors to get started. You can create anything you want, which is always fun for children as they love to let their imaginations wander.
Here are a few supplies to look for when you are making placemat crafts:
This project is easy as you can do something as simple as adding leaves to a sheet of contact paper and turn it into a placemat or you can do something a little more complex like making a turkey or a rabbit. Here are some fun placemat craft ideas to consider:
Gift Placemats
If you are making placemats for grandparents or as gifts for loved ones, you can go in many different directions. One of the easiest ideas for personalizing placemats involves having your child sticking their hand into acrylic paint and pressing firmly onto a sheet of paper. Grandparents always love to get a picture of their grandchildren's handprints. Try having your kids do their hands on one side and their feet on another sheet of paper. This is a fun way to have something on both sides of the placemat. Once the paint has dried, have your children write their name and the year on one of the sheets of paper and then you can attach them to the contact paper. Press firmly to smooth out any of the bubbles. Consider adding a border to the placemat using some fabric and some Elmer's glue. Other ideas for gift placemats include holiday or birthday themed placemats.
Picture placemat
A birthday placemat is a lot of fun as you can use a bunch of pictures of the birthday person throughout their lifetime or the last year. Make a collage with all the different pictures and arrange them in a fashionable manner. Once you have them organized and they are glued down to a piece of paper, place a sheet of contact paper on top of the pictures to secure them in place. Press firmly and remove the bubbles and then place another sheet of contact paper on the back. Children love picture placemats as it is always exciting for them to see pictures of themselves and their siblings, parents and grandparents. These placemats also make wonderful gifts for loved ones.

Learning placemat
Since your probably spend a great deal of time at the kitchen table with your children for meals and teaching activities, make a learning placemat. Cut out a bunch of different shapes, letters, or numbers and then have your child glue them onto a sheet of paper. Use the placemat during meal times to discuss what items are on the placemat so they can start to identify objects, numbers and concepts. A learning placemat is a simple way to help your children understand new concepts and many times the child will start to learn them on their own as they stare at the picture while they are eating. Be sure to write down the name of the shape or number in order to help teach your children how to read as they continue to work on their motor skills.