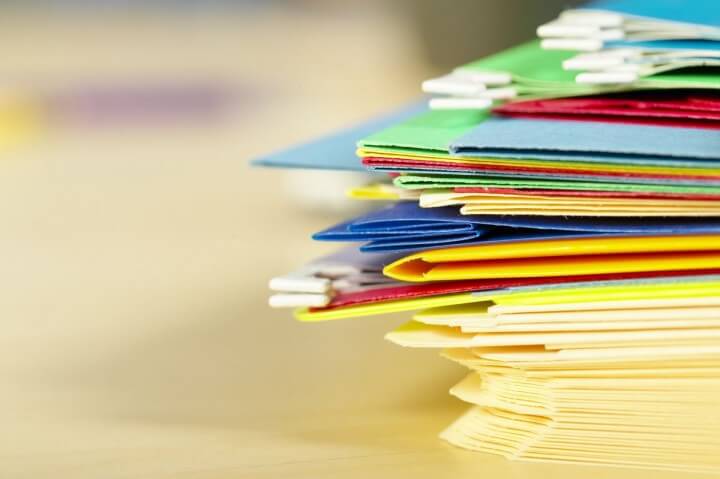 File folder games are simple, affordable and incredibly diverse ways of teaching lessons, keeping kids occupied and expressing creativity in productive ways. St. Patrick's file folder games are as simple to make as finding St. Patrick's themes you like and putting them on paper. Here are some examples of St. Patrick's Day file folder games as well as a brief explanation of what a file folder game actually is.
What is a file folder game?
A file folder game is a game that is contained entirely within a file folder. Usually the file folder is laminated so that it can withstand many uses, be written on with a dry erase marker and erased repeatedly. Many times hook and loop tape is used to make the pieces of the file folder game so they may be repositioned but secure when the game is not being used or may not be on a solid surface, as is the case when the file folder game is played on a child's lap during a car ride.

St. Patrick's Day Games
Choose a theme unique to the month, such as St. Patrick's Day, at it's the most significant and memorable part of March. You have virtually unlimited resources when it comes to finding the illustrations that you can use for your file folder games. The internet is full of free illustrations and ideas to help you get started on your project.
Shamrock color match – Create a color matching game with shamrocks. Match a series of shamrocks with their coordinating colors. Paste images of shamrocks on the file folder in a single color with the names of different colors on them or do a variety of colors with their color written on them. The goal of the game is to match the appropriately colored shamrock with its name. You can also make the file folder game a more unique matching challenge by coloring each of the shamrock leaves a different color or pattern and making a coordinating shamrock that you then match to that with hook and loop tape or magnets.Â


Matching Shapes – There are a number of different shapes that are unique to the St. Patrick's Day holiday, shamrocks, leprechauns, rainbows, pots of gold and splotches of green among them. These are all fun shapes you might include in your file folder game. Just think of how a memory game would work, but turn all the cards over and place the matches to those cards where they belong.

Alphabet – Try to think of a word associated with St. Patrick's Day for every letter of the alphabet. It's OK if you can't think of a word for every letter, just include enough words to challenge the child that the file folder game is for. You can choose to spell out the word on both the file folder image and the loose image that its match is, or make the game slightly more challenging by including only the first letter of the word and then the entire word spelled out on the other piece. This is just one example of a possible combination of spelling related matches. Another might be to use capital letters and lower case letters on corresponding matches. Consider the reading level of your child when you decide how you will put together your game.