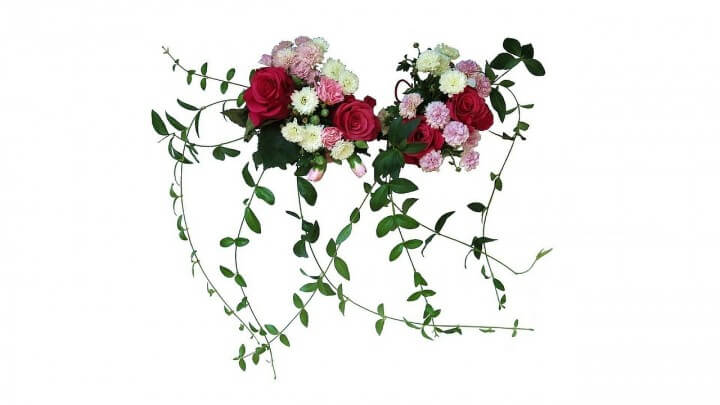 Mother's Day is a fun day to celebrate how great mothers are, and is a time to shower mothers with flowers, chocolates, and other gifts. One of the traditional gifts for mothers on Mother's Day is a corsage. However, sometimes, live flowers are not always the best option, instead, try making your mom a Mother's Day corsage craft that they can wear and display. If you make the corsage out of something that will last, they can wear it again, and they can preserve and look at later as a reminder of your love.
Fabric Flower:
If live flowers are not in the budget, or aren't in season, then fabric flowers are a great option for a Mother's Day corsage. The following are some step-by-step instructions for how to make fabric flower corsages.
Step one: Purchase satin in the color you want for the corsage.
Step two: Cut the satin out in circles of varying sizes.
Step three: Light a candle and hold the edges over the flame to singe them some. They will start to curl up, which is exactly what you want.
Step four: Use a dot of hot glue to layer the pieces of fabric to create a flower. Use a button or gem in the center to make it into a flower.
Step five. Make several in various sizes, then glue to a piece of felt that can be fastened around the wrist with a piece of elastic.
You can do flowers of various sizes that are all the same colors, or you can use a nice variety of colors to create one that will go with whatever they wear on mother's day. To make it more decorate use a pear ended pin to secure it to their shirt rather than having them wear it as a wrist corsage.
Paper Flower:
Another great Mother's Day corsage option is that of paper flowers. This is for the corsage that is made with lots of love. For this, you will want several different colors of paper, a flower stencil, scissors, and plenty of glue.
Cut out several flowers of the same shape, and in different sizes. Then you can layer them. Different colors will make your flowers really fun. Layer them, glue them together. You can bend the paper up to give it a more 3-D shape. Then, adhere several flowers to a single square of construction paper and fasten it with a pin onto mom's blouse, or make a wrist band to secure it around their wrist. Use the colors and flowers that most interest your mother.
Corsages indicate something special. When you give a corsage to your mom, whether it be made of paper, fabric, or the real thing, they are going to love wearing it and displaying how much they mean to you. When it is made with love, it will be something they love.