Your little one has grown by leaps and bounds. Maybe they're attending Preschool now, and putting their shoes on all by themselves! Your preschooler loves to assert her independence in many ways. Pouring her own drink, getting her own snack, and choosing which show to watch, in some cases, over and over again! Here are some great things to do with your preschooler in September.
September Learning
Back to School Info and Crafts
September Fun
As Fall sets in, realize that the light is usually fantastic for photographs. Catch these fun moments because before you know it, your preschooler will be a Kindergartener! Boohoo!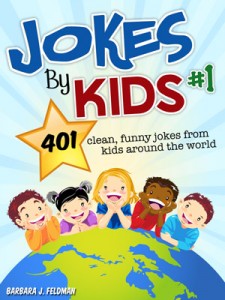 Does your little one like jokes? "Jokes By Kids" includes 401+ clean, funny jokes submitted by kids from around the world. These jokes are great fun for long car rides, the dinner table, the classroom, scout troops, birthday parties or anywhere family is gathered. And when you have "Jokes By Kids" on your phone (or iPad or Kindle), you'll have it handy whenever the occasion calls for a little laughter! Just $2.99 at Amazon. Click here.
And the best news? You don't even need a Kindle to read the Jokes By Kids book. Anyone can read Kindle books on a smartphone, in a browser on any computer, or on any nearly any brand of mobile tablet. All you
need is a free Kindle reading app, which is available here.