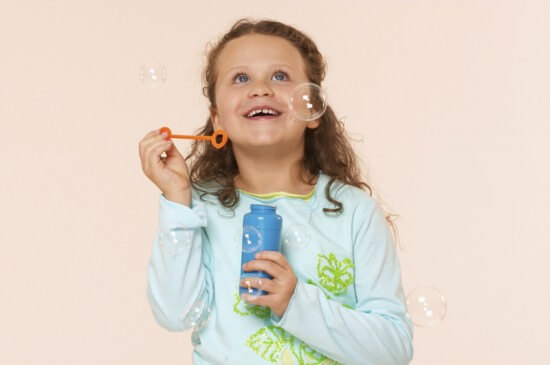 What you will need:
1 cup water
1/3 cup liquid dish soap (Dawn™ or Joy™ are the best)
2 Tablespoons light corn syrup
Instructions for the project:
Combine ingredients. If you don't have bubble blowers around the house, be creative and try using different kitchen objects: strawberry basket, apple corer, potato masher, handle of a basting brush.
From Barbara, a parent from San Diego.