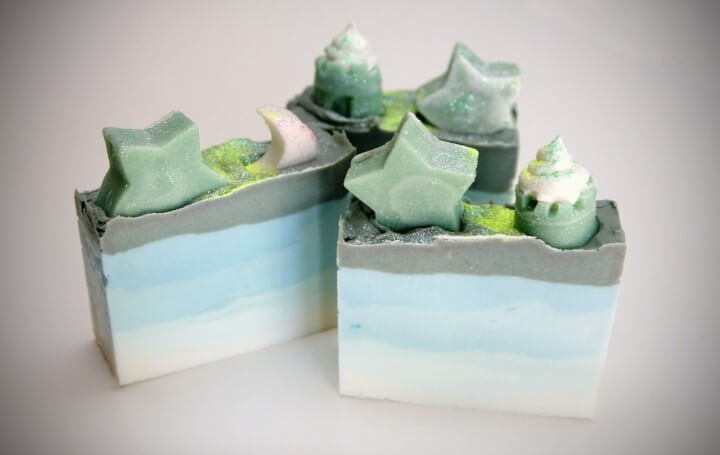 This simple soap comes out like play dough, and allows kids to form their own shapes. These can be great gifts or simply make bath time more fun.
What you will need:
3 cups of soap flakes
Liquid food coloring
Vegetable oil
Water
A bowl
 Instructions for the project: 
Take a large bowl and put soap flakes into it.
Add 1½ cup water, and a few drops of the favorite food coloring liquid (kid's choice) to the flakes.
Completely mix the flakes, water and color well, using your hand, until it gets somewhat like the play dough.
Now, it is time to shape the homemade soaps. You should rub a few drops of vegetable oil on your hands, (and your child's), and shape the soap dough, in the desired shape and size.
You should let the soap stand overnight, and then use it! You can also make your own soap flakes. This is very easily done by taking a regular soap bar and grating it, to form soap powder.