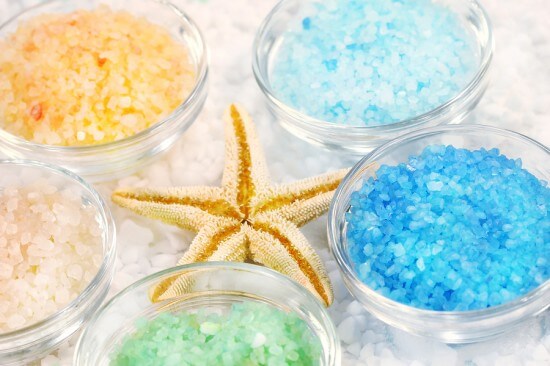 If you can not get away on a tropical vacation using these bath salts may just be the next best thing to being there.
What you will need:
1 cup Epsom salts
5 drops food Coloring
1 tbs of coconut oil
5 drops of pineapple fragrant oil
5 drops of coconut fragrant oil
Instructions for the project-
Bath salts are very easy to make. Just add all the ingredients together and mix well. Make sure the food coloring blends in to the salt or it will not look very inviting. You can do this by tossing the salt over and over again. Adding dried rose petals, or lavender sprigs is a nice touch for a natural presentation. For a great gift you can add your bath salts to a decorative jar and place a small wooden spoon inside.