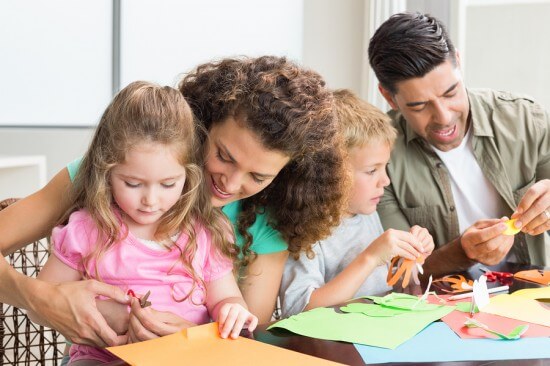 Finding craft ideas can be really hard. You want to make the perfect craft but aren't sure where to look or you have look so much you are about to give up. There are tons of ideas out there, but not all of them are great or are great for your budget, aren't great for your time, or aren't great for what you want to do. Here are some places you can look to find ideas that won't take you forever to make and won't cost a boat load of money.
Your local craft store is always a great idea. They often have classes that you can sign up for. Some cost money but others don't. They teach you how to make the craft, and then let you make it right there while they watch and help you. Most classes are about an hour long, so it only takes you about an hour to make a craft for a present or for something around your home. If you are looking for a fast and easy craft and some time out by yourself, try signing up for a class.
If you don't have the time for a class, just browse through the craft store. Craft store have tons of kits that you can buy. Buy one and try it out. They have everything cut out and measured for you so all you have to do is put everything together. If you don't want to buy the kit, just look at the ideas that are in there. They have great ideas most of the time but not always the designs you want. Look at what materials are in there and then buy them individually. You will end up with the same craft, but the exact design you want.
If you don't like any of the kits or it just isn't the perfect thing you want, look around the store. Craft stores have aisles and aisles of little things to make stuff with. Look around and see what you like. If you aren't sure if something will go together or work, ask someone that works there. They often have a love of crafts and know a lot about them so don't be afraid to ask.
The library is full of books. Including books on fast and easy crafts. Let your kids get some books they want and then get some for yourself. You won't have to spend any money on the books, just bring them back in time, and you will have many great crafting ideas. Kids love to read books and love to go listen to story time at the library so get your errands done faster and pick a book up while you're there.
Friends are also a great source. If you want to make something and aren't too sure, talk with your friends. See if they have done anything that they loved and that was super fast and easy. You won't have to spend anything asking and you will get help from a real person if you need it.
The Internet is also a fast and easy place to find craft ideas. There are tons of websites devoted to fast and easy crafts. There are also websites that have a lot of different craft ideas. If you do a search on the internet for crafts don't just look at the websites titled fast and easy because the other ones have great ideas too that might take twenty minutes instead of two but are still relatively fast.
Try some of these ideas and places next time you are looking for a craft. They will make sure that you find the perfect fast and easy craft that you want.