Dear Reader,
How is your summer going? The weather here in San Diego alternates between our famous June Gloom and sunny skies. After a gloomy Saturday, I took advantage of Sunday's peekaboo sunshine to go the beach with a girlfriend. I took along my Kindle and A House in the Sky: A Memoir. Such a powerful story. Not exactly a lighthearted beach read, but luckily there's no one on the beach enforcing that rule!
What are you reading this summer? Click reply to let me know.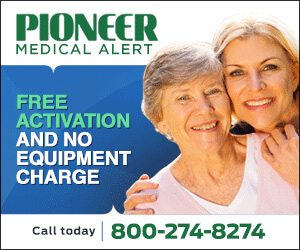 See ya on the Net,
Barbara J. Feldman
"Surfing the Net with Kids"
https://www.surfnetkids.com
Battle of Waterloo
https://www.surfnetkids.com/resources/battle-of-waterloo/
Battle of Waterloo Printable(** for Premium Members only)
https://www.surfnetkids.com/printables/files/printables-club/battle-of-waterloo.pdf
Napoleon Bonaparte (1769-1821) rose to power during the French Revolution (1789-1799), and declared himself emperor of France in 1804. After a tumultuous decade, during which Napoleon was exiled, he returned to Paris in 1815, and embarked on a military crusade to conquer Europe. This became known as his 100 Days Campaign. On June 18, 1815, at the Battle of Waterloo in Belgium, Napoleon was defeated by British and Prussian troops led by the Duke of Wellington.
BBC: Battle of Waterloo Game


Battle it out at Waterloo as either Napoleon or Wellington in this interactive game from the BBC. You'll be given a bit of history to start, and then you'll make decisions about your troops and tactics. "You are the emperor Napoleon Bonaparte, once the master of Europe until the other European powers combined against you and forced you to abdicate in 1814. Now you have escaped from your island prison on Elba and marched on Paris, with your adoring people rushing to join you all the way."
BBC: Battle of Waterloo


"It was a showdown between two of history's military giants. They were the same age, formidable strategists and had a string of victories behind them. By 18 June, the outcome hung in the balance and the victor would determine the fate of Europe." Use the interactive timeline at the top of the page to jump to various dates, or simply scroll down through the page. At the bottom of the page, you'll find links to additional BBC articles about Napoleon and the Duke of Wellington.
Eyewitness to History: Battle of Waterloo


After a short overview of the Battle of Waterloo, Eyewitness to History introduces nineteen year-old Captain J.H. Gronow, who served under the Duke of Wellington. "On the morning of the 18th the sun shone most gloriously, and so clear was the atmosphere that we could see the long, imposing lines of the enemy most distinctly. Immediately in front of the division to which I belonged, and, I should imagine, about half a mile from us, were posted cavalry and artillery; and to the right and left the French had already engaged us, attacking Huguemont and La Haye Sainte."
… Click to continue to Battle of Waterloo
Printables Club Members Also Get …
Surfnetkids Printables Club Members also get the following printables to use in the classroom, the computer lab, the school library, or to send home with students:
Battle of Waterloo Printable
Battle of Waterloo Wikipedia Printable
Napoleon Bonaparte Printable
French Revolution Printable
Marie Antoinette Printable
*** Are you curious? Get your own ten-day trial membership:
https://www.surfnetkids.com/printables-club.htm
Related Games
Quote of the Week
"Never look backwards or you'll fall down the stairs." ~~ Rudyard Kipling ~~ (30 December 1865 – 18 January 1936) English author. Read more at: http://www.lightafire.com/quotations/authors/rudyard-kipling/
Surfing the Calendar
Adopt-a-Shelter-Cat Month
June
National Rose Month
June
Cancer From the Sun Month
June
Dairy Month
June
National Rivers Month
June
National Fireworks Safety Month
June
Great Outdoors Month
June
Zoos: Zoo and Aquarium Month
June
Aquariums: Zoo and Aquarium Month
June
National Fresh Fruit and Vegetable Month
June
First Giraffe in France Arrived in Paris
Jun 30, 1827
Meteor Watch Day
Jun 30, 2015
National Ice Cream Month
July
First U.S. Postage Stamp Issued
Jul 1, 1847
Battle of Gettysburg
Jul 1, 1863
First U.S. Zoo Opened in Philadelphia
Jul 1, 1874
Diana, Princess of Wales' Birthday
Jul 1, 1961
International Joke Day
Jul 1, 2015
Canada Day
Jul 1, 2015
Amelia Earhart's Disappearance
Jul 2, 1937
American Revolution
Jul 4, 1776
Thirteen Colonies Declare Independence from Britain
Jul 4, 1776
Declaration of Independence
Jul 4, 1776
Louisiana Purchase Announced
Jul 4, 1803
Walt Whitman Published First Edition of "Leaves of Grass"
Jul 4, 1855