Dear Reader,
How are my California readers coping with the drought? We decided to remove our grass lawn and replace it with low-water plants. Here's a nice spiky one called Dianella revoluta. I spent three hours today walking around a huge commercial nursery, choosing our new plants. And guess what I learned? Nurseries use scientific names for the plants. Makes sense, doesn't it? It was simply something I had never thought of before. In some cases, I am using a variety of plants from the same genus. For example, I picked out four different kinds of Sedum, same genus but lots of variety in color and leaf shape with the different species. I love finding science lessons in everyday life. Speaking of which, did you see that red moon? Wow!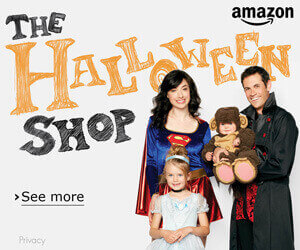 See ya on the Net,
Barbara J. Feldman
"Surfing the Net with Kids"
https://www.surfnetkids.com
Fibonacci Sequence
https://www.surfnetkids.com/resources/fibonacci-sequence/
Fibonacci Sequence Printable(** for Premium Members only)
https://www.surfnetkids.com/printables/files/printables-club/fibonacci-sequence.pdf
Leonardo Fibonacci, sometimes called Leonardo of Pisa, was a thirteenth-century Italian mathematician. He was instrumental in bringing the Arabic numbering system to Europe to replace the use of Roman numerals. He is also remembered for a series of numbers that now bears his name. The Fibonacci sequence starts with 0, 1 and each subsequent number is the sum of the two previous numbers. The first ten numbers in the Fibonacci series are: 0, 1, 2, 3, 5, 8, 13, 21, 34, 55.
Golden Number: What is the Fibonacci Sequence?


This article explores the relationship between phi (1.618) and Fibonacci's numerical sequence. "The ratio of each successive pair of numbers in the sequence approximates phi (1.618. . .) , as 5 divided by 3 is 1.666…, and 8 divided by 5 is 1.60. The table below shows how the ratios of the successive numbers in the Fibonacci sequence quickly converge on Phi. After the 40th number in the sequence, the ratio is accurate to 15 decimal places."
Math Forum: Ask Dr. Math: Golden Ratio, Fibonacci Sequence


"Please tell me about the Golden Ratio (or Golden Mean), the Golden Rectangle, and the relation between the Fibonacci Sequence and the Golden Ratio." Dr. Math answers these three frequently asked questions, and then provides links to related Fibonacci questions from the Dr. Math Archive. Wondering how to calculate the Fibonacci numbers? The first three answers in the archive list describe three different methods.
Math is Fun: Fibonacci Seqence


All about the Fibonacci sequence, its relationship to the Golden Ratio (phi), and a bit about Fibonacci himself. "His real name was Leonardo Pisano Bogollo, and he lived between 1170 and 1250 in Italy. Fibonacci was his nickname, which roughly means 'Son of Bonacci'. As well as being famous for the Fibonacci Sequence, he helped spread Hindu-Arabic Numerals (like our present numbers 0,1,2,3,4,5,6,7,8,9) through Europe in place of Roman Numerals (I, II, III, IV, V, etc)."
… Click to continue to Fibonacci Sequence
Printables Club Members Also Get …
Surfnetkids Printables Club Members also get the following printables to use in the classroom, the computer lab, the school library, or to send home with students:
Fibonacci Sequence Printable
Fibonacci Sequence Wikipedia Printable
Sequences and Series Printable
Prime Numbers Printable
Tessellations
Fun with Math Printable
*** Are you curious? Get your own ten-day trial membership:
https://www.surfnetkids.com/printables-club.htm
Related Games
Brain Sequence
Math Minute – Sequences
Quote of the Week
"It is in our idleness, in our dreams, that the submerged truth sometimes comes to the top." ~~ Virginia Woolf ~~ (January 25, 1882 – March 28, 1941) British novelist, critic. If you've never heard of her, click the link to read a biography of Virginia Woolf.
Surfing the Calendar