Dear Reader,
Yup, it's fall. The weather is getting cooler, pumpkin spice is everywhere, and Costco has replaced their outdoor summer goods section with Christmas wrapping, Christmas toys, and Christmas gift baskets!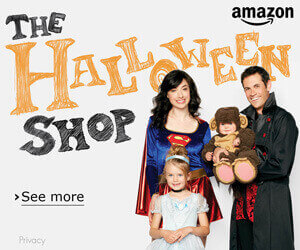 See ya on the Net,
Barbara J. Feldman
"Surfing the Net with Kids"
https://www.surfnetkids.com
Persian Gulf War
https://www.surfnetkids.com/resources/persian-gulf-war/
Persian Gulf War Printable(** for Premium Members only)
https://www.surfnetkids.com/printables/files/printables-club/persian-gulf-war.pdf
The Persian Gulf War (August 2, 1990 – February 28, 1991) was waged against Iraq in response to Iraq's invasion of Kuwait. Authorized by the United Nations, forces from thirty-four countries were led by the United States. The war is also known as the Gulf War, First Gulf War, Gulf War I, Kuwait War, First Iraq War, or Iraq War. Later the term "Iraq War" became identified with the 2003 Iraq War, or Operation Iraqi Freedom. The Persian Gulf War included Operation Desert Shield (August 2, 1990 – January 17, 1991 for the buildup of troops and defense of Saudi Arabia) and Operation Desert Storm (the combat phase from January 17, 1991 to February 28, 1991).
Army Live: Timeline of Operation Desert Storm


From the official blog of the U.S. Army, this timeline begins on January 16, 1991 with "massive air and missile attacks on targets in Iraq and Kuwait" and a short quote from President H.W. Bush, "We will not fail." The timeline concludes forty-three days later on February 28, 1991 when Kuwaiti troops raised their national flag in Kuwait City, and President Bush laid out conditions for a permanent cease-fire.
History: Persian Gulf War


"Iraqi leader Saddam Hussein ordered the invasion and occupation of neighboring Kuwait in early August 1990. Alarmed by these actions, fellow Arab powers such as Saudi Arabia and Egypt called on the United States and other Western nations to intervene. Hussein defied United Nations Security Council demands to withdraw from Kuwait by mid-January 1991, and the Persian Gulf War began with a massive U.S.-led air offensive known as Operation Desert Storm." Visit to watch the three-minute videos (look for them under Speeches as well as Videos), and read the main article.
PBS: Frontline: The Gulf War


"In the winter of 1991, amid the burning oil wells of Kuwait, two armies faced each other in the desert. At stake were the oil fields of the Middle East and America's leadership in the world. The war in the Persian Gulf would be the first test after the Cold war of the American promise of a 'new world order.'" Frontline divides their story into seven sections: An Oral History, War Stories, Weapons & Technology, Maps, Voices in the Storm (a BBC radio series), Chronology, and Transcripts (of the 4-hour television special). It is an excellent resource because of its depth of coverage, and is my pick of the week.
… Click to continue to Persian Gulf War
Printables Club Members Also Get …
Surfnetkids Printables Club Members also get the following printables to use in the classroom, the computer lab, the school library, or to send home with students:
Persian Gulf War Printable
Persian Gulf War Wikipedia Printable
*** Are you curious? Get your own ten-day trial membership:
https://www.surfnetkids.com/printables-club.htm
Related Games
Quote of the Week
"An ounce of action is worth a ton of theory." ~~ Ralph Waldo Emerson ~~ (May 25, 1803 – April 27, 1882) American author, transcendental philosopher. Click the link to read more Emerson quotes.
Surfing the Calendar
British Black History Month
October
International Dinosaur Month
October
Bullying Prevention Month
October
Diversity Awareness Month
October
National Book Month
October
National Cyber Security Month
October
National Dental Hygiene Month
October
Adopt a Shelter Dog Month
October
National Popcorn Month
October
National Stamp Collecting Month
October
Computer Learning Month
October
National Metric Week
Oct 5-11, 2015
NASA Announces Project Mercury
Oct 7, 1958
World Rainforest Week
Oct 7-13 2015
The Great Chicago Fire Began
Oct 8, 1871
John Lennon's Birthday
Oct 9, 1940
Eleanor Roosevelt's Birthday
Oct 11, 1884
Anniversary of Columbus Arrival in the New World
Oct 12, 1492
Pledge of Allegiance created to celebrate 400 Years Since Columbus' Arrival
Oct 12, 1892
Columbus Day
Oct 12, 2015
World Population Reaches 6 Billion
Oct 12, 1999
Winnie-the-Pooh Published
Oct 14, 1926
Martin Luther King Receives Nobel Prize
Oct 14, 1964
Statue of Liberty Designated a National Monument
Oct 15, 1924
Noah Webster's Birthday, Celebrated Annually as Dictionary Day
Oct 16, 1758
Marie Antoinette Beheaded
Oct 16, 1793