Dear Reader,
A little off topic, but I'm in need of everyone's favorite recipes for halibut and/or salmon. My husband just returned from a five-day Alaskan fishing trip, and I've got fifty pounds of flash frozen fish fillets. I've got one go-to salmon recipe (barbequed on a cedar plank) but now I'm in desperate need of some variety. Your suggestions are appreciated! I hope all my American readers enjoyed their 4th of July celebrations.
See ya on the Net,
Barbara J. Feldman
"Surfing the Net with Kids"
https://www.surfnetkids.com

French Revolution
https://www.surfnetkids.com/resources/french-revolution/
French Revolution Printable(** for Premium Members only)
https://www.surfnetkids.com/printables/files/printables-club/french_revolution.pdf
The French Revolution (1789 – 1799) was a period of political and social upheaval when the people of France brought down the monarchy and strengthened the middle class. The revolution ended when the popular French general, Napoleon Bonaparte, took power as emperor and France became a republic.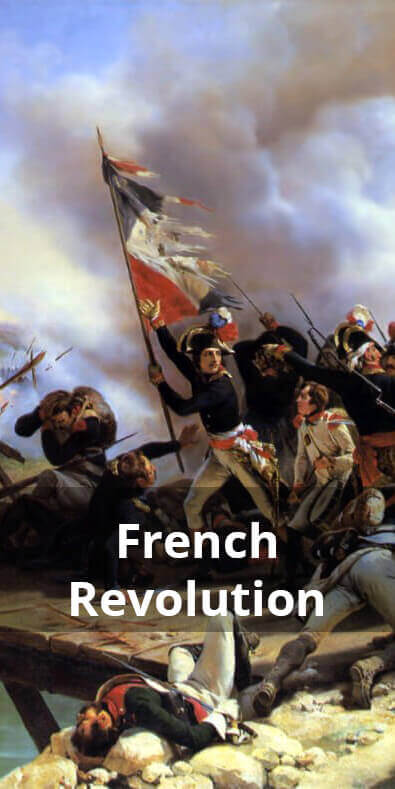 Ducksters: French Revolution for Kids


"The darkest period of the French Revolution is called the Reign of Terror which lasted from 1793 to 1794. During this time, a man named Robespierre led the National Convention and the Committee of Public Safety. He wanted to stamp out any opposition to the revolution, so he called for a rule of 'Terror.'" In addition to this multi-page history lesson, there is also a crossword puzzle, word search, and glossary of terms.
Fact Monster: French Revolution


Fact Monster offers a hyperlinked history of the French Revolution, reprinted from the Columbia Electronic Encyclopedia. "Historians disagree in evaluating the factors that brought about the Revolution. To some extent at least, it came not because France was backward, but because the country's economic and intellectual development was not matched by social and political change." A link to related articles can be found at the bottom of this page.
History: French Revolution


Learn about Bastille Day in a music video starring musician and artist Jeffrey Lewis. "A popular insurgency culminated on July 14 when rioters stormed the Bastille fortress in an attempt to secure gunpowder and weapons; many consider this event, now commemorated in France as a national holiday, as the start of the French Revolution." An overview of the entire revolution follows the featured video.
… Click to continue to French Revolution
Printables Club Members Also Get …
Surfnetkids Printables Club Members also get the following printables to use in the classroom, the computer lab, the school library, or to send home with students:
French Revolution Printable
French Revolution Wikipedia Printable
Marie Antoinette Printable
Marie Antoinette Printable Word Search
Marie Antoinette Printable Quiz and Worksheet
France Printable
*** Are you curious? Get your own ten-day trial membership:
https://www.surfnetkids.com/printables-club/
Related Games
Marie Antoinette Word Search
Marie Antoinette Quiz
Quote of the Week
"The best cure for the body is a quiet mind." ~~ Napoleon Bonaparte ~~ (August 15,1769 – May 5,1821) French Emperor from 1804 to 1815. For more on Napoleon Bonaparte, visit: https://www.lightafire.com/quotations/authors/napoleon-bonaparte/.
Surfing the Calendar
National Ice Cream Month
July
Fourth Harry Potter Book Released
Jul 8, 2000
Paula Danziger Died
Jul 8, 2004
Lituya Bay Tsunami
Jul 9, 1958
E.B. White's Birthday
Jul 11, 1899
"To Kill a Mockingbird" Published
Jul 11, 1960
Alexandar Hamilton v. Aaron Burr Duel
Jul 11, 1804
World Population Day
July 11, 2018
Etch-a-Sketch® Released
Jul 12, 1960
Family Feud Premieres
Jul 12, 1976
John Adams' Sedition Act Approved
Jul 14, 1798
Bastille Fortress is Stormed by Angry Parisians
Jul 14, 1789
Billy the Kid is Shot and Killed by Sheriff Pat Garrett
Jul 14, 1881
Rembrandt's Birthday
Jul 15, 1606
Sixth Harry Potter Book Released
Jul 16, 2005
Partial Lunar Eclipse
Jul 16 – 17, 2019